CoFI Break Video: Ten Threats to Revival Part 1–The Local Church
Is it possible that the local church itself might be a hindrance to revival?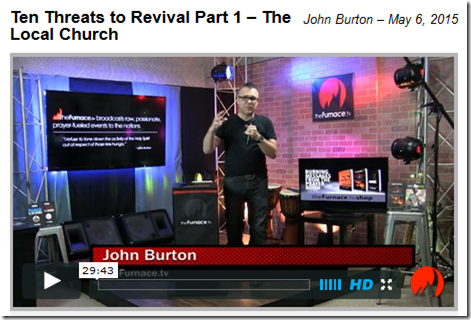 First, read my latest Charisma Magazine article that was released today: Will the Future Church Resemble Our Vision of the Ideal Church?
Excerpt:
So many say they are tired of church as usual, yet those same people are still employing the same methods of ministry they have for decades. Being tired of church as usual isn't enough—we must embrace and initiate radical change.
TEN THREATS TO REVIVAL PART 1—THE LOCAL CHURCH
In this first teaching in a brand new series John discusses ten threats to revival manifesting in a region. The first threat to revival? The local church. Will local churches support the call for revival in the city or will their own schedules, focuses and insecurities keep them away?