CoFI Group Video: Four Fires Part 2
Watch a powerful teaching on dead religion, unbelief and experiencing the wonder of God!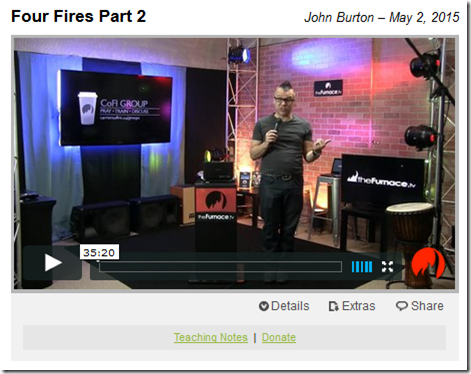 The new video switch and cameras are up and running! Check out the updated tech as you watch this week's powerful teaching!
---
Are you carrying spices in your hands, expecting a dead Jesus? Are you doubting as you walk down the road to Emmaus? Come alive as you discover resurrection power in your life!
From Series: "CoFI Group – Four Fires"
John discusses four specific keys to experiencing revival on a regional level. The call is to burn hot and to see that fire ignite in our churches and in our cities. This is a powerful teaching that will leave you more passionate for Jesus and for an outpouring then ever before!