Posts Tagged 'cofi group'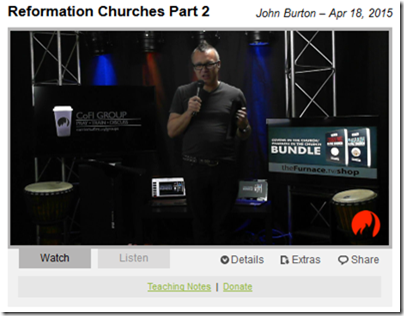 Watch the video: Reformation Churches Part 2—it's time for the prophetic messengers to awaken the remnant!
FIRST: Don't miss the last two CoFI Break messages, "Advancing in Your Ministry" and "My Three Motivations." They are both powerful teachings that will help you stay on fire and advance in your calling every day! Use the series browser on the media player HERE.
---
REFORMATION CHURCHES PART 2
Revival requires a movement of reformers who will pray with passion and advance as forerunners in the cities of the Earth.
God is awakening prophetic voices to sound the alarm and call people into a supernatural life as we contend for reformation in the church.
COVENS IN THE CHURCH/PHARAOH IN THE CHURCH BUNDLE
Brand new! Order and immediately download this three piece bundle which includes both books AND the full length audio teaching!
Go to www.thefurnace.tv/shop today!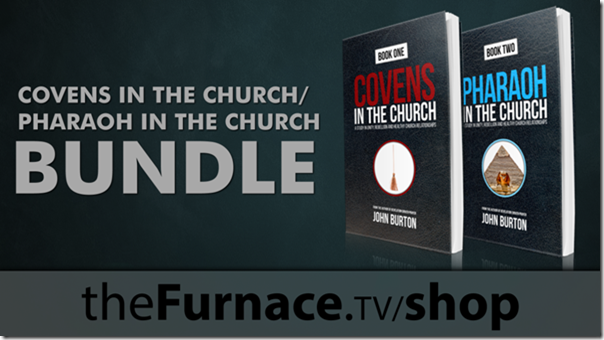 BOOK ONE: Covens in the Churchby John Burton
A nest of demons has gathered to violently assault the church worldwide-all with the church's agreement.
Join in on a discussion on the issues of unity, authority and mission advance.
As we lock arms in intentional agreement, and refuse to move out of position because of offense or hurt, the church will fulfill its mission of Kingdom advance.
BOOK TWO: Pharaoh in the Church by John Burton
This book is a burning message, an Exodus call that originated in at least a small way like the original Exodus call in a burning bush. Moses experienced the zeal of the deliverer to see His people free to encounter Him. The goal of this book is for you to discover the pounding heart of God in a way that, I believe, will result in a deep and resounding cry of agreement to embrace a radical revolution in the church.