Do you love your pastor? Give him the gift of four days of fire!
Give your pastor the gift of fire! Four days at an extremely reduced cost!
theLab Intensive is coming soon, to a castle in Port Sanilac!
Give your pastor a luxurious, refreshing retreat June 16-19, 2014!
The special cost for ministers is $150 each if you register by May 31st! That's 1/2 of the regular cost and $100 off of the early registration cost!
Included is lodging, delicious food, all materials (worth more than the registration fee!) and all workshops and personal ministry.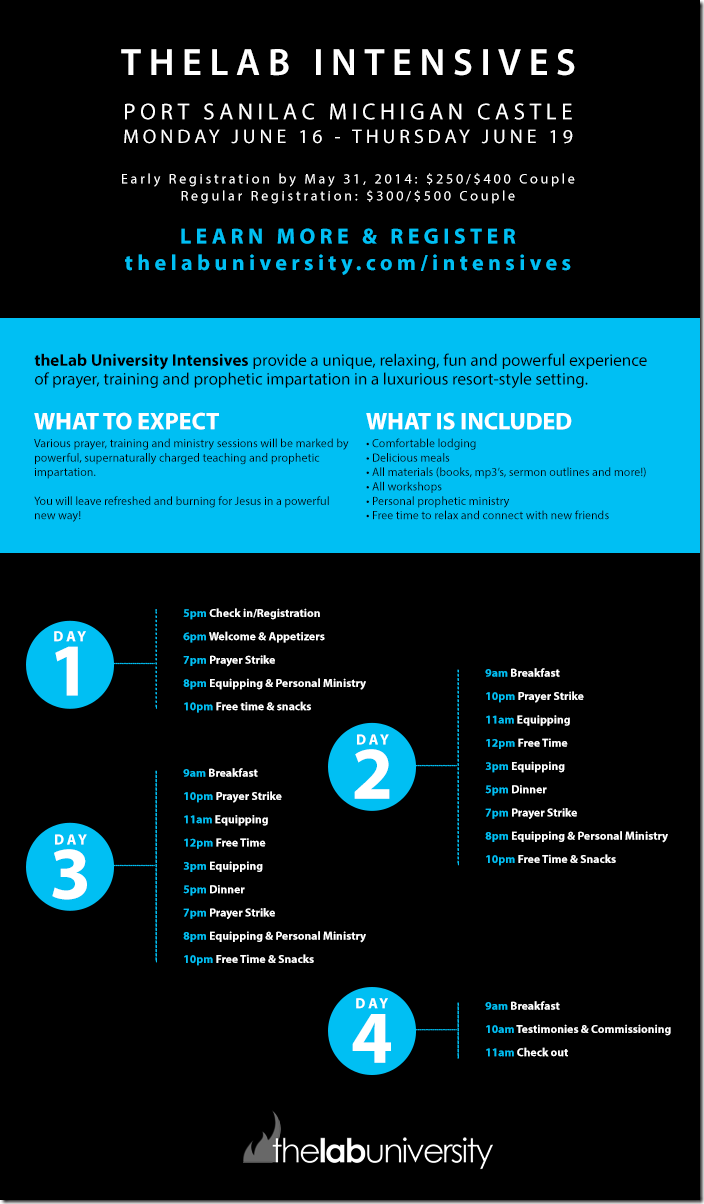 Do you have questions? Contact us today at [email protected]!