James Dobson & Judgment: Our country is in complete disarray
The church in America is like the frog in the kettle. We don't understand how far we have fallen.
James Dobson:
Our country really does seem in complete disarray. I'm not talking politically, I'm not talking about the result of the November sixth election;  I am saying that something has gone wrong in America and that we have turned our back on God.

I mean millions of people have decided that God doesn't exist, or he's irrelevant to me and we have killed fifty-four million babies and the institution of marriage is right on the verge of a complete redefinition.  Believe me, that is going to have consequences too.

And a lot of these things are happening around us, and somebody is going to get mad at me for saying what I am about to say right now, but I am going to give you my honest opinion: I think we have turned our back on the Scripture and on God Almighty and I think he has allowed judgment to fall upon us.  I think that's what's going on.
James is right—we have no clue how far we have fallen from righteousness and morality. There are entire unbiblical theologies that are skyrocketing in popularity right now that communicate a minimal impact of sin on us personally and corporately.
I actually heard someone say last night, "In the New Covenant God doesn't convict of sin. As Christians we cannot sin." What?!
In a must read article, Steve Hill says:
One spiritual leaders said the other day: "You guys are old-fashioned 'holiness,' we are modern day 'grace.' You live in bondage while we can do anything we want.
The false-grace message is truly wiping out masses of people who have been lulled into a state of false-comfort and false-peace. In the end there will be a great falling away, and we are in the beginnings of those troubles.
We must repent with brokenness and tears. We must stop calling good evil and evil good. We can no longer do what is right in our own eyes. The Bible says there is a way that seems right to a man, but in the end it leads to death. That death is all around us.
I'd strongly encourage you to watch a Sid Roth episode on counterfeit grace. He and his guest Tony Kemp feel strongly that multiple messages about this dangerous movement must be broadcast. Watch it here: http://www.sidroth.org/site/News2?abbr=tv_&page=NewsArticle&id=12311
I personally don't believe there is an option to become comfy and casual in regard to our salvation. There are end time false theologies that truly put many Christians at great risk of falling away.
ENTERTAINED BY THE SIN THAT RESULTED IN THE DEATH OF JESUS
"That they all might be damned who believed not the truth, but had pleasure in unrighteousness" (2 Thessalonians 2:12)

Ye cannot drink the cup of the Lord, and the cup of devils: ye cannot be partakers of the Lord's table, and of the table of devils" (1 Corinthians 10:21)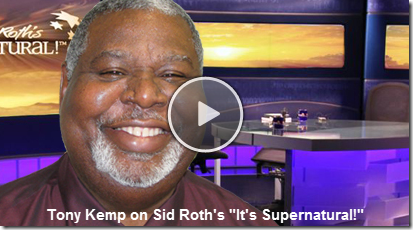 I believe an "old time religion" style holiness movement must visit the church immediately.
It's shocking to me, and I know this sounds old fashioned and legalistic, how many Christians allow themselves to be entertained by the very things that required the torture and brutal murder of the One we love!
Allow the Holy Spirit to bring wonderful conviction!
Allow the deadly numbness to dissipate!
We as Christians should be cut to the heart when light hearted jokes about sinful lifestyles are heard. When foul language is heard. When the private and God given gift of sexuality becomes pubic.
How is it that this has become rare to hear? Just a generation ago television wouldn't even depict married couples laying in the same bed together!
Do we not know that we as Christians cannot lust? We can't even think those thoughts, much less hear impure discussion or see it played out on the screen.
Steve Hill also says:
Apostles, prophets, evangelists, pastors and teachers must be willing to drop spiritual bombs, fire anti-heresy missiles, and even drive into the danger zones armed with explosive truth to confront this potential avalanche. The generals of this generation must leave the war room and put their years of experience on the front lines.
We are truly deceived if we believe we will participate in any measure of revival if we take holiness lightly, are entertained by sin and are apathetic in the call to take up our cross?
We cannot reform a culture we are so invested in.
GREAT FALLING AWAY
If you haven't heard the epic and heart wrenching clip from David Wilkerson titled A Call to Anguish, you must take seven minutes of your day and listen. You will be ripped to the core. Watch and listen here: http://youtu.be/lGMG_PVaJoI
In 1995 David Wilkerson wrote:
The apostle Paul speaks of two frightful things that will strike the church just prior to Jesus' return. Indeed, the Lord will not come back until these two awful things happen. And I want to show you that both things are taking place right now – before our very eyes!

First, Paul tells us that in the last days there will be a great falling away. And second, he warns that an evil spirit of antichrist will overtake many believers who are turning aside!

The antichrist spirit is invading the hearts of many apostate Christians even now. They are being absolutely possessed of evil. "But how?" you ask. "Why would certain apostate Christians ever turn to the Antichrist?"

It is because they are like-minded with him! John writes:

"Love not the world, neither the things that are in the world. If any man love the world, the love of the Father is not in him. For all that is in the world, the lust of the flesh, and the lust of the eyes, and the pride of life, is not of the Father, but is of the world….

"Little children, it is the last time: and as ye have heard that antichrist shall come, even now are there many antichrists; whereby we know that it is the last time" (1 John 2:15-18).

John is warning us that those who still love the things of this world have opened themselves to the spirit of antichrist. He's saying, "You know these are the last days – because so many are full of the covetous antichrist spirit!"

Beloved, if you are serving Jesus only 50 percent – or even 90 percent – then you are denying His full salvation. You aren't serving Him with all your heart, mind, soul and body. And you have opened up an inroad for the antichrist spirit to come in!
I agree with David. Many in the church will be shocked one day to find themselves in Hell. Is that offensive? It should be! It must be!
David Wilkerson writes further:
I am totally convinced that the antichrist spirit's most effective means of preparing hearts are cable TV and filthy movies. He knows that the eye is the gateway to the heart. And he marches straight through the corrupted, jaded eye of a Christian and takes over the throne of his heart!

This is why the antichrist spirit has taken control of the secular media – TV networks, movie production, Broadway theater, the press. Who but the antichrist spirit could so bias the media that abortion is now considered a right rather than a sin? Who but this spirit could justify euthanasia, the killing off of the elderly or infirm?

Who but the spirit of antichrist could mock everything that is sacred and holy, through wicked movies and vile TV programs? I believe the antichrist spirit is actually producing the programs on MTV and the Fox Network. From what I read of their shows, it's all absolute filth. Who but the antichrist spirit could be responsible for it?

The spirit of lawlessness is growing bolder and bolder, and our society is on the brink of becoming a raging hell. The antichrist spirit now pervades our schools, our courts, our streets, our businesses, even our homes. And, sadly, this evil is rapidly moving into the church.

I believe the spirit of antichrist is establishing churches all over the United States. This spirit is the motivating force behind "outsider friendly" churches. Who but the antichrist spirit would call for the ungodly to set the spiritual agenda – sending church founders door to door, surveying people: "What would you prefer church to be like? We want to tailor it so that you'll come."

These megachurches are being built on skits and dramas, because people don't want to hear reproof. They want no conviction – so they hear a gospel that is almost totally devoid of repentance, judgment, the Cross. They are told all about God's grace and mercy, how to cope with problems – but nothing of God's judgment and hell. They're being lulled to sleep in their sinful lifestyle.

"But I say, that the things which the Gentiles sacrifice, they sacrifice to devils, and not to God: and I would not that ye should have fellowship with devils. Ye cannot drink the cup of the Lord, and the cup of devils: ye cannot be partakers of the Lord's table, and of the table of devils" (1 Corinthians 10:20-21).
NOBODY IS IMMUNE TO FALLING AWAY
We must humbly admit that we are at risk of being the frog in the kettle. We can be desensitized. We can slowly move from being horrified by sin to entertained by sin. We can go from being consecrated to being defiled.
The defense that I hear all too often is, "There is no condemnation in Christ Jesus! Talking about sin invites condemnation!"
Let me say it very plainly: That defense is ridiculous!
First, if we are in Christ Jesus, we will invite his deep and continual inspection into our hearts so that any sin can be eradicated! We won't resist that process! We won't want to harbor any sin whatsoever!
Second, we are often too casual and quick to presume that we are in Christ Jesus! If teaching on sin and holiness results in resistance in our spirits, we have to wonder if we are actually in Christ Jesus! Are we saved? Have we bought into a false teaching that's not biblically sound? If we are not in Christ Jesus, any condemnation we may be feeling is accurate! We will die in our sins and will go to Hell.
The heart is deceitful above all things, and desperately sick; who can understand it? (Jeremiah 17:9)
I know that's hard to swallow, but truth is often wonderfully troubling. We have to deal with this now before it's to late at the end of our lives.
"Search me, O God, and know my heart: try me, and know my thoughts: and see if there be any wicked way in me, and lead me in the way everlasting" (Psalm 139:23-24)
It's time for a prayer-fueled movement of repentance and holiness in the church. Many will resist this message, but we have to be OK with that. Eternity is a very long time.