Check out the BRAND NEW promo video for theLab School of Fire in Detroit
Watch this video and then send it to everybody you know who is marked for revival!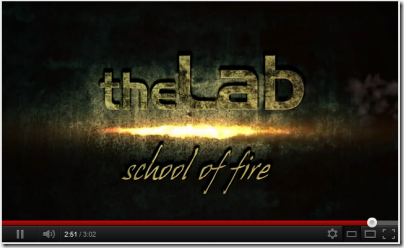 The next session starts April 28th, and you can avoid a late registration fee by registering by the end of March.
The testimonies of radical transformation are seemingly endless. God is changing and maturing hungry people very, very quickly. It's an accelerated season.
Visit www.revivallab.com/apply and fill out the application.
You can watch the video here: http://youtu.be/MMiuamSlViA 
Here are some testimonies from past students:
Encounter after encounter, realm after realm, breakthrough after breakthrough. Words cannot even describe it. My life will never be the same. –Ruth

The school of fire has completely changed my life. I have been marked, set free. –Valerie

I am so awakened beyond where I've ever been before spiritually! There is this volcanic eruption of the Holy Spirit exploding all of the time. I am so ALIVE! -Jill