After TheCall Event : Matt Sorger and Catherine Mullins Sunday
The team at Revival Church is BURNING and extremely expectant for a very real and tangible outpouring tomorrow night.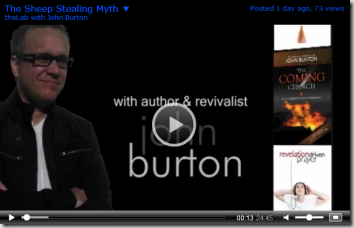 FIRST: Check out our new xpmedia video on THE SHEEP STEALING MYTH! Head on over to www.revivallab.com/xp.
---
Matt Sorger and Catherine Mullins will be ministering, and they both have full liberty to go as deep as God leads them. I'm expecting an extremely unusual atmosphere tomorrow night with legit signs and wonders overtaking us.
EXTREME PRAYER
At 5pm you are invited to dive into a thundering culture of prophetic prayer as we prepare for the service. We will be releasing fire through the roars and groans of intercession. The night really begins at 5pm, and when you experience that hour of passion you will understand what I mean.
UNRELENTING WORSHIP AND MINISTRY
The night will launch at 6pm with sounds of revival and shocking cries of freedom! Catherine Mullins will captain a powerful season of prophetic worship with a breaker anointing coarsing throughout.
SIGNS, WONDERS AND KINGDOM ADVANCE
I spent some time with Matt Sorger today, and he's ready to minister the fire of God at Revival Church. Come expecting a visitation and a revelation of the power and love of Jesus.
PERSONAL PROPHETIC MINISTRY
After the service our team will be ready to prophesy over every person that's interested! This has become a very popular part of our culture as God ministers in a one-on-one setting. Just stay after the service and enjoy God's messages of love for you!
Check us out online at www.detroitrevivalchurch.com and we'll see you tomorrow night!
WE CURRENTLY MEET AT THE TABERNACLE:
14205 12 Mile Road
Warren, MI 48088