Powerful video about the coming revival in Detroit : theLab Internship
Watch this BRAND NEW and powerful video about the coming revival in Detroit and theLab Internship's call to raise up burning ones.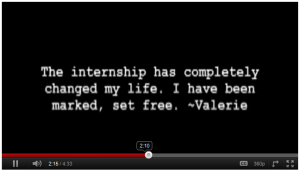 FIRST: Have you submitted your application for the soon coming Fall Internship at theLab? Discover some seriously hot fire and learn to break out of hindrances to a fulfilled destiny in your life. Also, if you want to join our staff, the internship is the on ramp! Head on over to www.revivallab.com/internship. The $100 discount ends soon!
---
Watch this BRAND NEW video and COME ALIVE!
We are going after the extreme supernatural manifestation of God's glory and presence.
We have been experiencing a powerful wave of many healings, and this is just the beginning!
If you want to discover how to invade and impact cultures with literal fire, theLab is for you!