New teaching video and notes : Razor Sharp Faith
We debuted our new camera at Revival Church last night… check it out!
While many in the church are holding back and waiting for a change in their circumstances, God is calling us to boldly go where no man has gone before!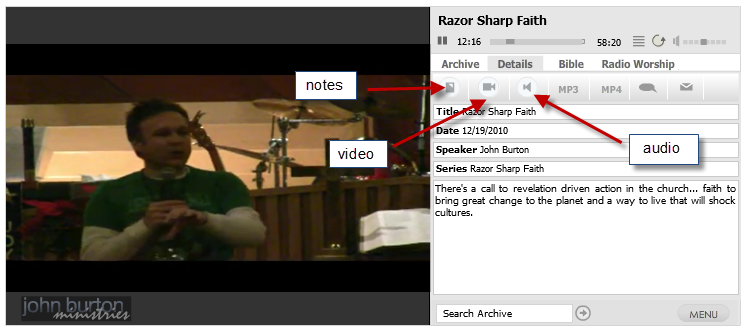 It's a season of bold and risky advance… or, in other words, it's a season of faith.
Faith is an action word… it's not simply a disposition or a way of believing.
The call is for all of us to intentionally move to that realm… and when we do we'll suddenly find ourselves with story after story to tell of miracles, signs and wonders.
Head on over to www.detroitrevivalchurch.com/teaching and watch our very first sermon video at Revival Church! (Yeah, it's slightly jerky at times, and audio is coming out of only one channel… but it's pretty good for our first attempt!)