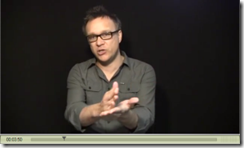 Prophetic City Taking: It's time to sound the alarm and gather the city church.
Bold prophetic messages will bring shock to the current landscape of the church. Learn about how to serve in this great movement of revival.
Watch this video on our XPmedia channel here: http://www.xpmedia.com/Xc5P7Ns6hrbQ
---
UPCOMING EVENTS
Amy and I are THRILLED to be helping preparing the way for a historic outpouring in Detroit! Running the race with people like you is an honor I can't describe.
God is establishing a humble yet aggressive and bold church in this region that serves by leading people with passion into encounter. What a day this is!
I wanted to make you aware of some regional opportunities and would like to invite you and those in your vicinity to join with us at Revival Church. We have been experiencing waves of healings and glory that have rocked and shocked us to our core!
· Aaron Crider will be leading in worship this Sunday at 6pm. Aaron is a powerful worship leader who has roots in the Brownsville Revival.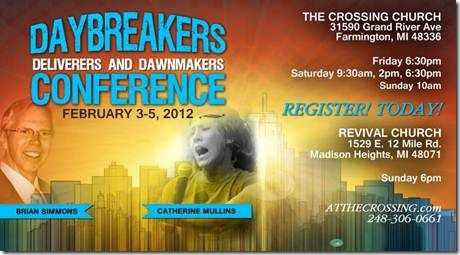 · Brian Simmons and Catherine Mullins will be both at The Crossing and Revival Church the weekend of February 3rd-5th. Brian and Cathrine are amazing friends of revival and they both carry an extremely heavy prophetic and apostolic mantle of fire!
· Matt Sorger, Catherine Mullins and I will be ministering at "The Wonders Conference" at Revival Church the last weekend of June. Stay tuned for details.
theLab School of Fire
A culture of extreme breakthrough and fire has developed at theLab School of Fire and I'd like to personally invite you to one of two audit classes that are open to the public:
· Becoming Unoffendable
· Six Enemies of Fulfilled Destiny
Get more info at www.revivallab.com! Oh, and by all means spread the word about our next three-month school session which starts in April! This school is marking people with fire and launching them into world altering ministry!
theLab Youth School of Fire
Alert every teen you know about this ten day intense adventure into the fire! Coming this summer!
theLab Prayer Events
Every Friday night from 10pm-midnight we are in a different Detroit region church praying in extreme fire and freedom. It's an experience that you simply cannot miss! Since last year we've been in nearly 50 churches and plan on doubling that number by the end of this year! We would LOVE to bring our team to your church! Contact us and we can get it scheduled! Visit www.revivallab.com for a map and directions to the next event!
theLab Weekends
I'm packed and ready to hit the road myself or with a team from theLab to release the fire of revival in your church! We can help establish a city transformation strategy like theLab in your region. I'll teach on my books which are the heart beat of this ministry. Go to www.johnburton.net/booking for more info!