Posts Tagged 'revival tribes'
Life with John and Amy is THIS Saturday March SECOND (not third) at 6pm!
Just in case there may have been some confusion, the community of revivalists meets this Saturday, March 2nd… which is TOMORROW!
See you there at 6pm! Bring food, friends, kids and anybody else you can find! Our house is at 64639 Tara Hill Drive, Washington, MI 48095.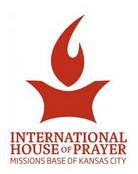 And, while I have you, I should let you in on a powerful shift that has taken place at Revival Church.
A HOUSE OF PRAYER FOR THE DETROIT REGION : IHOP WEBSTREAM
No revival has come without a fiery, consistent foundation of intercession.
Soon, we will host intercession daily in our new mission base. But, we aren't waiting!
Last Sunday we started gathering those who are ready to pray without ceasing and with fire in their bellies at 5:15pm for aggressive, fervent intercession in the sanctuary with the IHOP webstream video playing over us.
We then roll right into the worship service that has a mix of praise, intercession, worship and declarations throughout the night.
Of course, passionate teaching on revival and altar ministry will close out the night.
EVERYBODY PRAYING
I'm convinced that only those who are alive in the place of prayer, who are intimate with Jesus and deeply connected to his heart, will thrive, or even survive, in the end-times.
We are in the end-times right now.
Revival Church desires to see everybody joyfully alive and maturing rapidly in the place of prayer. theLab School of Fire, Revival Tribes, our worship experience and other focuses are fueled by people who pray.
These people (YOU!) will change the world!
We are always looking for praying people who are ready to take the fire to the cities of the Earth. We are taking intercessory warriors to Manitou Springs, Colorado SIX times this year. People who pray best understand the power they have to shock regions and nations!
So, come on out and get your feet wet at 5:15pm THIS SUNDAY!