Have you heard about sheep stealing? Watch my video on XPmedia… it was a featured video last week!
FIRST: TONIGHT at 6pm we'll in our BRAND NEW LOCATION in Madison Heights! Nothing less than FULL BLOWN REVIVAL is the goal! We are meeting at CENTRAL CHURCH, 1529 E. 12 Mile Rd, Madison Heights, MI 48071.
CHRISTMAS MORNING REVIVAL
Revival Church won't have a Christmas Day service at our location as we are joining with Dearborn Heights Assembly of God Christmas morning!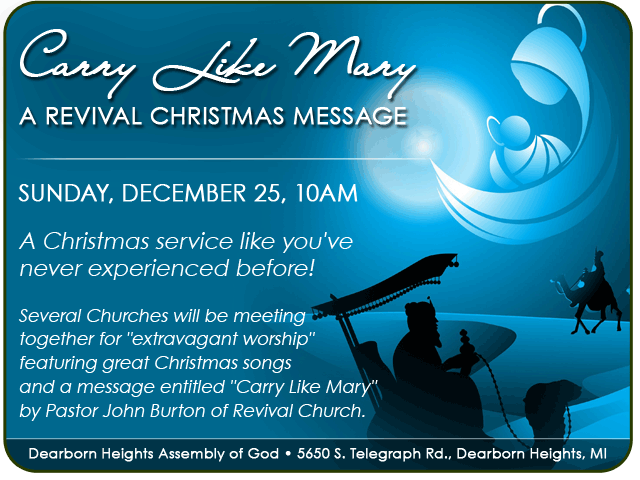 THE SHEEP STEALING MYTH
Discover the city church model that encourages leaders to release people into their destinies. A spirit of competition gives way to unity.
This is a message that must get to every pastor and leader of every church possible! The current church structure is about to collapse, and we need to lock arms in unity as God establishes the soon coming church!
Watch the video here: http://www.xpmedia.com/JXC8vmDR7v4K