Pay NOTHING the rest of the year for The Coming Church Kindle version!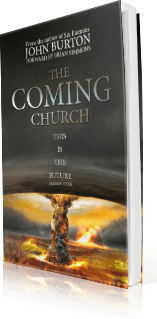 FREE! The Coming Church is a nuclear bomb of revelation…and it's FREE from Thursday, December 27th until Monday, December 31st!
My world has been rocked..I am on my knees trembling and yet I am in the complete comfort of the Holy Spirit. How amazing is that! People get ready! ~Hal
John's most explosive book to date will bring cause you to yearn for an outpouring of fire in these last days!
To get The Coming Church for FREE,
GO HERE
between December 27th and December 31st, 2018!