All audio and video is now available without subscription
You can now watch or listen to any message for FREE!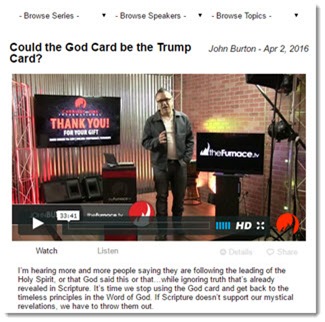 First, I want to offer my thanks to everyone who has subscribed as ministry partners. You have been such a blessing—and I am praying you will still continue to financially partner with us even though the media has been opened to everybody.
We have also streamlined our websites by eliminating some and combining others. You can now go to www.burton.tv for anything pertaining to this ministry.
You can watch or listen to teachings at www.burton.tv/media.
As always, I absolutely LOVE to hear from you!
Contact me at www.burton.tv/contact and let me know how the messages are blessing you!
John