New ebook: Prophecy Games: Hearing God's Voice Through the Static of Me Focused Prophecy
Prophecy Games: Hearing God's Voice Through the Static of Me Focused Prophecy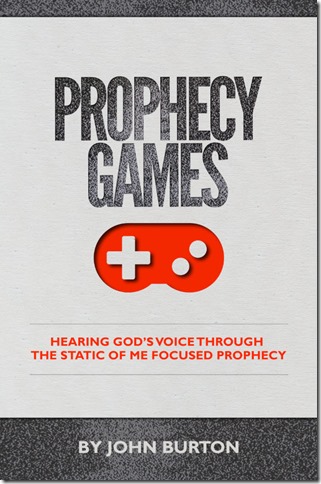 Prophecy Games: Publication Date: September 2, 2014
The fear of deception is giving way to a demand for it—often at the cost of people's souls.

We are living in the days of deception on demand—a prophetic culture that serves encouragement at the expense of truth. Prophecy is becoming a fun game that will entertain us, and so many are playing that game and devouring the resulting false information it's conveying.

The scripture instructs us not to despise prophecies, BUT it also instructs us to test it and to only hold to what is good. This is what we must do now in the prophetic movement—bad prophecy is doing great damage.

Our goal is to hear the true voice of God through all of the static. The static can be best defined as me focused prophecy. When it's about me and my blessing, my benefit, my dreams and my future the prophetic system becomes compromised. Tainted.

When we understand that it's not about us, and that it is about Jesus, the way we steward prophecy changes radically.

God is absolutely still talking, and we can't shut down his voice! In fact, the reduction of false and poor prophecy will result in a sharp increase in the timely, sharp messages of God shocking us and rocking us in the end-times.
This book will deal with the issue of selfish, me focused prophecy and also with the glorious opportunity we all have to clearly hear God's booming voice!