Live video • theFurnace.tv • 16 Dangers of the Positive Christianity Movement
TONIGHT at 10pm on theFurnace.tv • 16 Dangers of the Positive Christianity Movement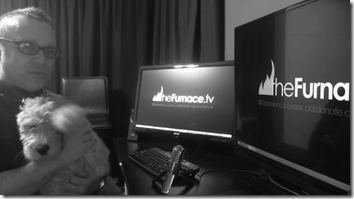 Revival requires that we know and embrace God as he is—in his tenderness and in his severity.
There is a seductive yet extremely dangerous movement in the land that refuses to acknowledge God in any other fashion than good and happy.
Tonight at 10pm EST I'll be discussing this. (And, yes, Nia will certainly make another appearance.)
You can participate via the chat room and I will address your comments and questions live on the air.
Head over to www.thefurnace.tv/live and get ready to encounter Jesus!