A simple explanation of how to step into burning, revival leadership
Discover how you can participate in strategic intercession and personal growth as an end-time forerunner!
People have been asking how they can participate with us, even if they live on the other side of the world. I want to help answer that question!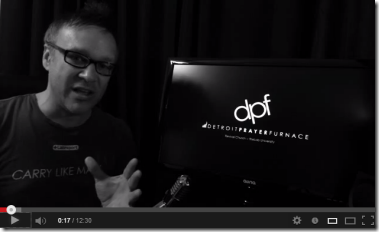 This is my second video today, and this one will give you simple, practical steps into core leadership and intercession for Detroit.
We are looking for 40 burning men and women of God to join our core leadership team at the Detroit Prayer Furnace.
We are also identifying 1000 intercessors for Detroit—and anybody from any place in the world can participate!
Watch this short video and you are sure to be stirred by the fire of God!
After you watch the video, CONTACT ME and I will help you get started into a key leadership position for revival!