Catherine Mullins and Brian Simmons at Revival Church Sunday
Catherine Mullins and Brian Simmons are special people to us at Revival Church—they carry the spirit of revival and will release that this Sunday, September 25, 2011!
Come early at 5pm for fiery pre-service prophetic prayer, and then at 6pm stay for a night to remember as we worship with Catherine Mullins and go deep with Brian Simmons.
Immediately after the service the prophecy room will be open for anybody and everybody who wants personal prophetic ministry.
There's a lot going on at Revival Church including our new Culture Groups, theLab, Friday night prayer for Detroit and so much more! See you Sunday!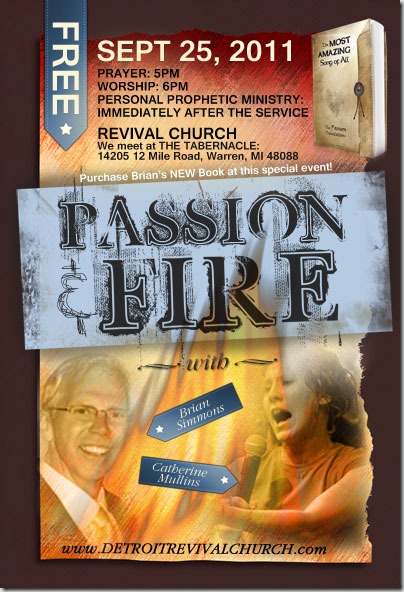 We meet at THE TABERNACLE: 14205 12 Mile Road, Warren, MI 48088