Facebook changes & The Terror of Hell
My Facebook profile is GONE! And, Saturday I'm teaching on The Terror of Hell at theLab…
FIRST: Have you applied for theLab Internship Fall session? Save $100 if you register by August 15th! Head on over to www.revivallab.com/internship TODAY!
---
I reached my limit of friends on Facebook, so I decided to move everybody over to a brand new Facebook page. The page is open to EVERYBODY IN THE WORLD! Check it out and LIKE it here:
http://www.facebook.com/pages/John-Burton/213119058738602
I also opened a NEW Facebook profile (the old one has been deleted)…and this time I'm going to limit my friends to people I actually know. I think it will be easier to manage that way. If I know you (meaning, we have conversed in person or online and we are actual friends) then, by all means, send me a friend request! Go here: http://www.facebook.com/johnedwardburton.
---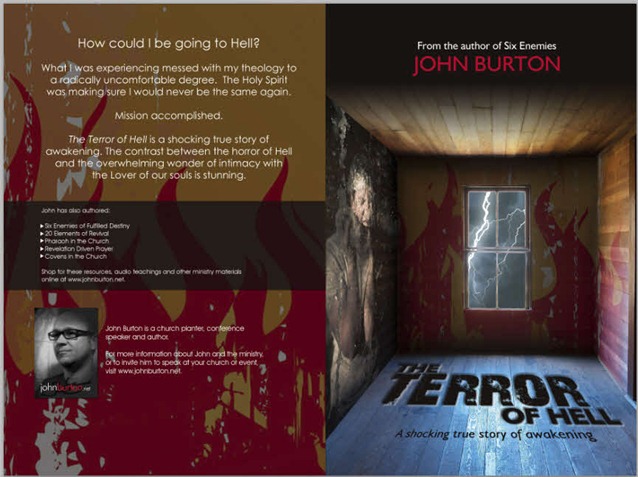 SATURDAY at theLab Internship I will be sharing my story of being dragged toward Hell 20 years ago. It's a moment in time that has resulted in a permanent tremble and fear of the Lord in my life. I'll share about God's zealous call for deep intimacy between us and him. It's a class that can forever change your life.
You can audit it for $15. Just show up at 10am and pay at the door (cash, credit card, check). The class lasts until 2pm.
I'm also revising my book The Terror of Hell and it will be available on Amazon and Kindle soon!