I'm alarmed : Hungry yet sleepy, scattered and distracted : The core call for Christians in this hour
This prophetic analysis is specifically for the Detroit region, yet I'm confident it has impact in cities around the world.
[Don't miss Aaron Crider Sunday night at Revival Church! This is most definitely a critical weekend as we gather together and advance toward revival!]
Aaron Crider was sharing with us at dinner after an amazing night of worship about the lifestyle to expect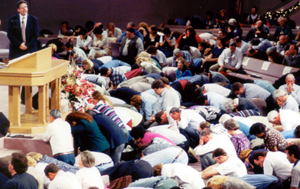 when revival breaks out in Detroit.
For six years he and his wife were invested in the Brownsville Revival. They would be at the church by 5pm each night and wouldn't leave until after 1am… EVERY NIGHT except Sunday and Monday! Then, he'd wake up after 3-4 hours of sleep to get up for work by 6am. Work would finish at 11:30am and he'd go right to school. After school it was time for another revival service.
He said that every day 2,000 people would line up at 7am—for a service that started at 7pm! Every day!
This type of investment, of this level of focus is will become the norm for those involved in revival in Detroit.
Let me continue with a simple statement: The core call for Christians in this hour is to gather. To be together. Continually. We must daily build the house of God with fiery devotion.
When I arrived in Detroit a year and a half ago I immediately discerned an atmosphere of extreme hunger. The feel of breakthrough was in the air.
My guess was that it would be easy to sound the alarm, call the hungry to gather together in pursuit of the meal of a lifetime (revival) and the masses would quickly unify, come together and pray. I envisioned a movement of builders, of blue collar zealots who would lock arms and work with passion, together, day after day until the foundation for revival was built.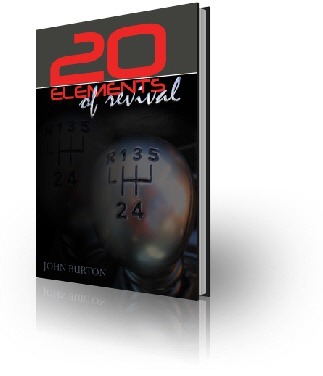 2000 years ago, in a historic moment of desperation, a key event unfolded. The disciples were about to experience the rocking of the Earth by the Holy Spirit as revealed in Acts 2, but they had to do two things in order for this to happen:
Gather together
Pray
It was a similar call that Jesus had for the disciples in the garden. Stay awake, gather together and pray.
It's the same strategy for us today.
I'M ALARMED
There are hungry people in Detroit, but I sense that hunger is being overcome by a sleepy, scattered and distracted people. Let me say this clearly: Right now, the mission of revival in Detroit absolutely has to be primary for every Believer in the region!
We must be together—continually. We absolutely have to pray.
The new reformation that's coming to the church that will result in a Brownsville style 24/7 level of participation must be introduced now. We must rearrange our lives around the mission, and build.
The first two elements in my book 20 Elements of Revival are:
Agreement
An extreme devotion of time
As we're locking arms, building together, praying in the Spirit and developing a new culture of daily participation in the church we'll find revival rushing closer at warp speed.
ALL OVER DETROIT THE CHURCH MUST GATHER
It must become normal, very quickly, for churches to be filled to overflowing as people gather to pray several nights a week. It's time to resist the urge to scatter. We can't be distracted by lesser things. We must wake up and understand the magnitude of the mission. This is an all hands on deck all the time season!
I'M ENCOURAGED
Yes, I'm alarmed, but I'm also encouraged. That alarm is sure to wake up a ready remnant that will break through the religious system and build up the walls of this city with passion.
If you are one who is ready for reformation, you call is simple. Be in the church every time the doors are open. Contend for the doors to be open even more than they are! Then, pray and build the House of the Lord.
If we can begin to see a pattern of daily gathering and fervent prayer through the region, we'll actually be able to watch the wave of revival come crashing over us.
REVIVAL CHURCH PLANS
The dream is clear—we want to see an army of people explode a movement of night and day prayer, facilitate regional, large scale prophetic events, raise up a team of revivalists to take the fire to other cities and initiate the culture of revival as we help establish the 24/7 city church.
Can you give 10-20 hours a week to this vision? Contact us. We're ready to see revival come, and we need the laborers to handle the harvest.