Posts Tagged 'influencers'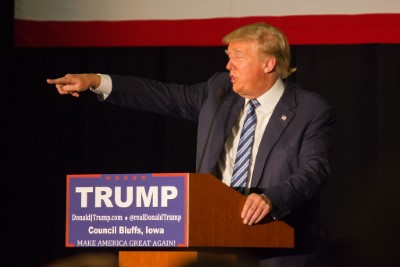 ANNOUNCING A NEW INTERCESSION INITIATIVE: MOBILIZING FIREBRANDS TO CONTEND FOR INFLUENCERS
My passion is legitimate, authentic and indisputable revival. Interestingly, I often find myself burdened for people I've never met, and usually, people I know little about. Yet, more times than not, those who suddenly land on my spirit to pray for are influencers. Celebrities, politicians and others who are shaping our culture. I'm convinced God is speaking to many others who have been awakened to the call to intercede for them as well. This site is devoted to serving people in Hollywood, Nashville, Washington D.C. and other locales known for national and world impact. Satan surely rages against us all, and possibly to a greater extent, those who have great influence over millions. Let's contend in prayer for them together. Jesus died for them. Heaven wouldn't be the same without them.
John Burton
TODAY'S CALL FOR INTERCESSION: President Donald Trump
Please post your audio or text prayer for President Trump below. Please always keep the intercession life-giving, understanding the individual you prayer for is deeply loved by God. Consider that they may potentially hear or read your prayer.
I declare in the powerful name of Jesus that every enemy, every scheme and every force opposing our President must relent. God, we pray a massive angel army surround Donald Trump today and going forward. Holy Spirit, fill President Trump with your fire. Give him rest and give him zeal for you and for our nation. Let every instance of fraud in the election be exposed. Bring those who are promoting wickedness also be exposed, with an opportunity to repent and surrender to Jesus. I decree that justice will prevail! Thank you God for the man of God who has been faithfully serving the United States of America for the last four years. As you will, allow him to remain in that position of leadership. Amen. Photo credit:
"Donald Trump"
by cornstalker
 is licensed under 
CC BY 2.0