CoFI Break Video–The Joy of the Lord
In the midst of an intense life of contending we can experience great and continual joy!
First, I want to encourage you to read my two latest Charisma Magazine articles. They are receiving a lot of feedback and one has nearly 30,000 shares from the Charisma Magazine site alone: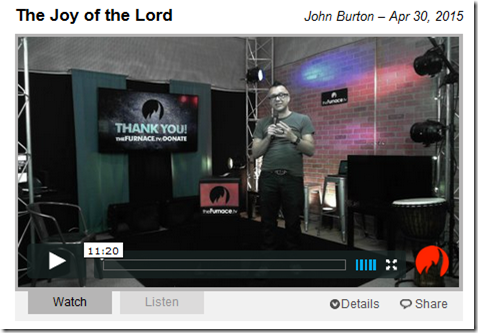 ---
Sometimes its easy to think that a call to contending means that we have to be grim and intense with no joy. This couldn't be further from the truth! We can experience joy, peace, life and an amazing relationship with Jesus always! Joy is strength and it is necessary for us as we advance in our callings.
It should be easy for us to smile, laugh, rejoice and experience abundant life even as we contend with a sobering, end-time calling.