CoFI Break Video: Is worship music an idol?
Based on my recent Charisma Magazine article, this message deals with the trend to run to worship events and away from prayer events.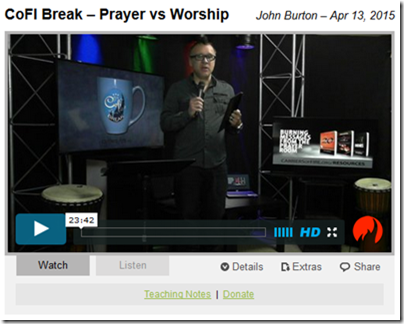 People run to powerful worship music events and tend to run from prayer events. Is it possible that the music has become an idol? Can those who are living sinful, compromised lives blend in without any difficulty in a worship music driven church culture? Yes. But, develop a culture of prayer and the unrepentant will flee.