Live video podcast tonight at 6pm | What one thing is keeping us from revival?
WATCH LIVE TONIGHT: What ONE THING is keeping us from revival? 6pm ET
Tonight, Wednesday, December 10th, 2014 I'm going to be broadcasting LIVE from my office with a message that's critical for each of us.
Do you crave the fire of revival? Me too. I'm going to discuss one key enemy of revival—and it's something that can be dealt with instantly.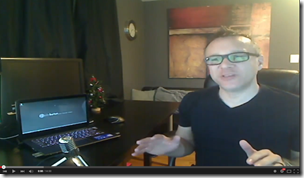 TONIGHT at 6pm ET, you can watch at www.thefurnace.tv/live.
If you have comments during the broadcast you can email them to me directly at [email protected].
See you in an hour!
(Oh, don't forget to watch a podcast from earlier today where I discuss the importance of corporate prayer gatherings and how they are related to revival. Here's the link: http://youtu.be/CYlqNuEIoxI?list=UUjiZK8iWmgwwsa1k7h-qr6Q)