Piece of Cake is now available for order! Discover how to quickly launch new life projects!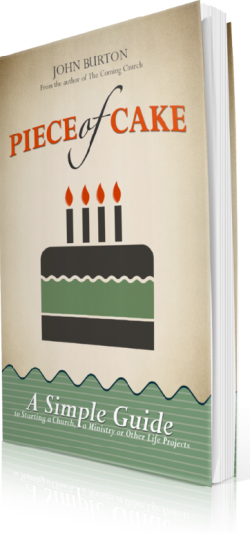 I started by designing the cover and then outlining the book and starting into the first couple of chapters on Thursday, July 18, 2013—just 19 days ago. The entire project was completed and made ready to order in just over two weeks!
This book was written according to the principles it communicates—launch into new ministry assignments, projects and other endeavors immediately upon conception.
Now, two weeks later, I can move on to other projects instead of letting time slip away as I continue to wrestle through this one.
ORDER TODAY
The book will be available on Amazon AND Kindle within a day or two, but you can order it from my publisher site RIGHT NOW here: https://www.createspace.com/4392044
Here's an excerpt from the book:
Introduction

An Apostolic Freak

I often feel like a freak in the Kingdom. It's not because I don't fit in, or because I don't have great friends and connections in the ministry. Rather, it's because I'm continually provoked by the possibilities to change the world through various ministries, projects and endeavors—and that results in a lot of action, shifting, trial and error that takes many beyond their comfort zones. As a visionary, my heart is to provoke and awaken a generation to the greatness of God, and I am seeking any and every vehicle I can find, or invent, to get that message out there.

Apostolic people are pioneers who go where no man had dared to go before. They tear down, plant and build. God is awakening leaders today who fear nothing and respond immediately to his commands to shock the planet with the fire of his Spirit! This lifestyle will trouble the status quo and irritate the hesitant.

God is looking for people to blaze a new trail—people who won't delay and who won't wait for others to affirm them with a vigorous thumb's up. He is seeking people, like Paul, who have the confidence to run the race and call people to follow them as they follow Christ.

People are longing to launch into ministry, and to initiate ministries and projects—and this is good! We are living in an era when the Lord is vigilantly identifying critical end-time ministries and the laborers who will give leadership to them. I am regularly contacted by zealous men and women of God who know they have been tapped by God to make a difference, yet are unsure about how to take the leap into ministry.

This uncertainty results in dreams and desires that feel like little more than a vapor of gasoline that's unable to get the engine started. The hope gets deferred and the heart gets sick. I can't even count the number of potential Earth shakers who are experiencing defeat without even making an attempt at success! Fear of failure results in actual failure!

Whether you are starting a church or a ministry, an important life project or even a minor endeavor, the message is the same: Get started! Starting a ministry that is birthed by God is truly much simpler than you may realize—it's a piece of cake! And, there's icing on the cake! And there's fire on top of that!

When I am awakened to a fresh ministry idea, I'm instantly invigorated. Often, I will actually begin developing the ministry immediately—within hours or minutes! It's important to let the vision activate and gain traction immediately upon conception.
ORDER TODAY https://www.createspace.com/4392044
Here's a partial picture of some of the projects and plans that you can join us in!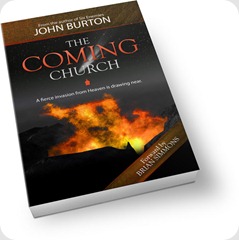 In the last 20 years of this ministry God has dropped some crazy huge vision into me, and I'll be the first to admit that I have near zero ability to pull it off. That's not false humility, that's actually probably an understatement!
But, that reality doesn't reveal a liability—it opens the door of unlimited opportunity as we yield to the Enabler.
God uprooted us from Kansas City and dropped us into Detroit to serve and give leadership to a massive, prophetic reformation in the church and outpouring in the region. We're gathering pastors, leaders and hungry people to pray every week and contend together in the fire.
If you would like to participate in these projects, I would be so grateful. We are seeking an increase in financial support so we can more fully focus on what God has given us. We are also looking for local people to run the race with us in corporate prayer and mission advance at theLab, Revival Church and our other adventures.
Here's the big, big ideas:
BOOKS
The Coming Church: I'm currently writing this book on extreme reform that is coming to the church. The shift will arrive with force and it will only be discernable in fullness via the Spirit. You can read the article where I reveal the shocking vision I had of the coming church here: https://burton.tv/2011/07/21/a-fearful-vision-of-what-the-church-will-soon-look-like/
Drop That Sheep: This may be the next book I focus on as I am wrecked and troubled at the level of competition between churches. We as pastors don't own sheep, we love them, equip them and release them into their destinies.
Unoffendable: This extremely popular teaching will be made into a book as well. It is fully possible to live a life totally free of offense so we can draw our strength from God alone and be free to love and bless those who hurt and use us.
Ten Threats to Revival: This will most likely be a short booklet yet it's a key message to those who are hungry for the burnings of God on a city level. You can read the article that is leading to this book here: https://burton.tv/2011/03/20/ten-threats-to-revival/ 
A Spirit of Insignificance: This is another very popular and liberating teaching that has launched a lot of people into their destinies via the revelation of the burning One that they 'carry like Mary'.
MINISTRY IN DETROIT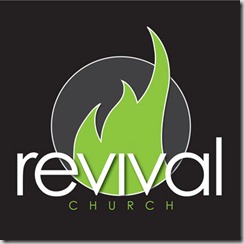 Revival Church: We are growing powerfully! We are becoming more established as a regional center of revival and are intent on equipping people to carry God to this city. Our worship team is leaving a powerful mark in the region as they are one of the 'go to' teams for people like Catherine Mullins, Aaron Crider and others when they are in town.
theLab Internship: God's grace is all over this ministry! I'm in awe! What started as a small noon prayer meeting has launched into a testimony machine where people have come alive in the furnace of God's presence. We have four internships scheduled for 2012 so start praying about how you can participate!
Seeking a new property: We are very actively praying for a miracle to occur so we can house theLab and Revival Church seven days a week. We are maximizing what's available to us in the building that we lease and share with another church, but the amount of activity that we have simply demands a full-time headquarters.

Prophetic Ministry to the city: I moved here from Kansas City with a mandate and a message for this amazing city of Detroit. My heart is to serve and give apostolic and prophetic leadership to the revival movement here. This is truly the driving force of my life in this current season and we are seeking extreme fire-fueled unity in the churches of this region.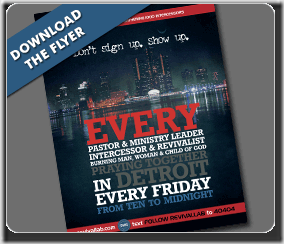 1000 Intercessors: This is a critical piece of the puzzle. We pray in a different church every Friday night from 10pm-midnight, and I'm urgently calling every pastor in the region to gather with us each week. We also need burning intercessors and revivalists to step into position and pray on site with us each Friday. Can you imagine 1000 people converging at a different church every seven days in Detroit? I can.
The new sound in Detroit: God dropped a bomb on me. I clearly see a worldwide worship movement being birthed in Detroit, but it's quite different than what many would presume. This is a Romans 8:26-27 worship movement. A deep groaning worship movement that shatters atmospheres.
MINISTRY NATIONALLY AND INTERNATIONALLY
Carrying fire: I feel a season of shift is upon me, and I'm starting to focus more on traveling to churches, conferences and city events to release the fire of God. The vision is to travel often with the team that I'm raising up at theLab and to hold workshops, schools of fire and other events, and also to travel individually nationally and internationally to teach on the topics of my books.
Schools of fire: We've already heard from people in other cities who are craving an internship and school of fire like theLab to be launched in their region. We will see teams of people from Detroit spending a week or a month in another city somewhere in the world to setup this unique ministry.
Television: There has been a good amount of prophecy on this topic. I see a wild, prophetic, explosive and edgy television program that has deep, groaning worship, quick snips of prophetic teaching, fervent prayer and other elements.
PERSONAL ADVENTURES
BurtonSites: My web design business is doing great, and I'll be eventually looking to bring someone on to take over the design so I can oversee it and focus on ministry more fully.

Burton family finances: We believe in full disclosure so you can understand clearly the needs we have. Currently our personal finances primarily come from a part-time Revival Church salary and my web and graphic design. Some smaller amounts come in from Amy's 8 hour a week job at a crisis pregnancy center, sales of my books and honorariums when I travel and speak.
We have our monthly bills covered (barely!) and we are debt free as a family. However, there are two issues we would love some support in:
I need to rework the hours spent on web and graphic design so I can be more free to write the books, develop the church and ministry and travel. As income comes in to replace my design income, I'll be able to bring on an employee to handle my workload.
We need two new(er) vehicles. We have some pretty creative angles holding our two mini-vans together! One has nearly 180,000 miles on it and has served us well for nearly 10 years. The turn signals, air bags and horn don't work, it leaks oil, the air conditioning is broken and the sliding door barely closes! No complaints, as I'd rather drive a rust bucket than have a car payment, but, cars only last so long. I'm getting ready to focus on traveling in ministry and I'll need a solid car pretty soon.
How you can help
The two easiest ways to help would be to either give a donation (recurring monthly donations are great too!) at www.johnburton.net/donate. Or, hire me. Head over to www.burtonsites.com and order a site or check out www.johnburtondesign.com and let me know how I can help with logos, graphics and print design.
Additionally, if you have the resources to donate a newer, reliable car that can hold six people, that would be awesome!
We love you all! God is doing big, big things and we have big, big, faith!!
Blessings to you!