No more excuses: Don't let an orphan spirit keep you from fulfilling your destiny!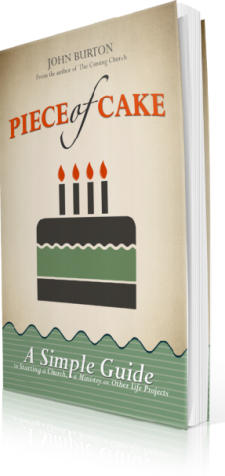 It's widely acknowledged today that there's a serious problem with fatherlessness and orphan spirits in the church and in the world.
I do not write these things to make you ashamed, but to admonish you as my beloved children. For though you have countless guides in Christ, you do not have many fathers. For I became your father in Christ Jesus through the gospel. I urge you, then, be imitators of me. 1 Corinthians 4:14-16
It's true that spiritual fathers are needed, and it's also true that sons and daughters must discover their true identities—and those identities are not dependent on whether fathers appear in their lives or not. It's much deeper than that.
The sins of the fathers are significant, and they impact the succeeding generations dramatically. The call is for every one of us as sons or daughters to break off generational destruction and align ourselves with Father God. If we don't, the devastation will continue. Children of God arise!
…Why is the land ruined and laid waste like a wilderness, so that no one passes through? And the LORD says: "Because they have forsaken my law that I set before them, and have not obeyed my voice or walked in accord with it, but have stubbornly followed their own hearts and have gone after the Baals, as their fathers taught them. Jeremiah 9:12-14

Therefore thus says the LORD of hosts, the God of Israel: Behold, I will feed this people with bitter food, and give them poisonous water to drink. I will scatter them among the nations whom neither they nor their fathers have known, and I will send the sword after them, until I have consumed them." Jeremiah 9:15-16
This generational problem resulted in judgment then—and we are at risk of judgment again today. Notice that judgment was not due to the father's sins, but rather to the children's refusal to break the cycle. The children have the power to cover the sins of their fathers and experience blessing. But, that's not what happened.
The same story unfolded with Noah:
Noah began to be a man of the soil, and he planted a vineyard. He drank of the wine and became drunk and lay uncovered in his tent. And Ham, the father of Canaan, saw the nakedness of his father and told his two brothers outside. Then Shem and Japheth took a garment, laid it on both their shoulders, and walked backward and covered the nakedness of their father. Their faces were turned backward, and they did not see their father's nakedness. When Noah awoke from his wine and knew what his youngest son had done to him, he said, "Cursed be Canaan; a servant of servants shall he be to his brothers." He also said, "Blessed be the LORD, the God of Shem; and let Canaan be his servant. Genesis 9:20-26
The children had the power to either cover or enjoy the sin of their father. Blessing followed Shem who interceded for his father. A curse followed Canaan who exposed his father.
Children are called to stand in the gap, intercede and cut off the pattern of sin set by their fathers. As we align with our true Father, Jehovah, great blessing will come.
In fact, a major end-time prophecy hinges on the resolution of this problem:
"Behold, I will send you Elijah the prophet before the great and awesome day of the LORD comes. And he will turn the hearts of fathers to their children and the hearts of children to their fathers, lest I come and strike the land with a decree of utter destruction." Malachi 4:5-6
Interestingly God reveals that this issue must be fixed, or as in Jeremiah, destruction will come.
The Malachi prophesy resurfaces in the story of John the Baptist:
And he will turn many of the children of Israel to the Lord their God, and he will go before him in the spirit and power of Elijah, to turn the hearts of the fathers to the children, and the disobedient to the wisdom of the just, to make ready for the Lord a people prepared." Luke 1:16-17
Did you notice the end-time spirit of Elijah, as manifested through John the Baptist, had, and still has, a two-fold mission:
Turn the hearts of the fathers to the children.
Turn the hearts of the disobedient to the wisdom of the just.
This isn't mostly about dads and kids rediscovering their lost friendships. It has to do with aligning ourselves, as disobedient children, with the spirit of Wisdom, with God himself.
What's an orphan to do?
I absolutely validate the desire that is within us as Christians to have earthly, spiritual fathers—whether they are biological or not.
I remember many years ago when I was extremely young in the Lord that a strong desire for a mentor overcame me. I asked a youth pastor if he would be that to me, and he was visibly taken aback. He said he had never been asked that before.
Well, he never did follow through on that, and I want to share with you why that was the best thing for me. God's best for me was to not have an earthly spiritual father at that point in my life.
I grew up in a phenomenal family with an amazing mom and an incredibly spiritually strong father. However, at the time of this story, I had moved from Missouri to Ohio and was very much alone on a new adventure as a young man. I had recently encountered God in dramatic fashion and I craved a deeper relationship with him. I also yearned for spiritual growth.
I didn't understand it then, but I believe God wanted me to understand how he would be using weak, inexperienced children, many of whom are spiritual orphans without a godly human mentor, to change the world.
What I did know what this: I was burning so hot inside, and my vision was so consuming, that there was no way I was going to wait for a spiritual father to show up in my life. In fact, I knew early on that few fathers would be able to keep pace with me.
Now, of course, there have been many people in my life that have impacted me, and there are others that I highly value and I have submitted myself to. But, to date, I've never had a spiritual father other than my natural one.
A lonely venture
From that moment I started blazing trails and advancing very quickly. This child wasn't waiting for a father because he had already discovered one—Abba!
I ultimately ended up in Manitou Springs, Colorado to plant my first church.
I'll never forget a life-changing lunch I had with an older, wiser man whom I had just met shortly after moving to Colorado.
He looked the part too. He had a beard and eyes burning with wisdom. A long wooden staff would have completed the picture! He asked me, "John, what is the one thing you want on a personal level as you begin your new church?"
I immediately said, "Well, I'm alone in this new venture. I am craving someone who has the same vision as me, who will run at the same pace with me as we get the church off the ground, and as we go after full blown city transformation."
His answer is one I'll never forget: "It will never happen."
What? Was he serious? He absolutely was.
He said, "God gave you the vision, and he has given it to no one else. You can't wait for others to lead the charge. That is your job. Others will come along side you and support the vision, but nobody else in the world has that unique, special gift that God himself has given you."
The wisdom of this fatherly man ensured I wouldn't be disobedient in my calling by waiting around instead of advancing. There was work to do. You have work to do too. This next section will help you fulfill your calling without waiting around for outside help.
The Gideon Strategy
Are you ready for the strategy to boldly break off an orphan spirit? Great. As I've said before, it's not to wait for spiritual fathers to arrive in your life. Let's look at Gideon.
The Israelites were under attack and went into hiding. There was no true, bold leader in the camp and the result was insecurity, fear and delay in fulfilling their destiny.
The people of Israel did what was evil in the sight of the LORD, and the LORD gave them into the hand of Midian seven years. And the hand of Midian overpowered Israel, and because of Midian the people of Israel made for themselves the dens that are in the mountains and the caves and the strongholds. Judges 6:1-2
God was the one who gave them over to the enemy, and God would be the one who would give them a strategy to break off their orphan spirit that resulted in a confused identity.
You see, fathers are supposed to nurture and build up, but since Israel forsook their Father, they were left with the opposite—oppression and brokenness.
For whenever the Israelites planted crops, the Midianites and the Amalekites and the people of the East would come up against them. They would encamp against them and devour the produce of the land, as far as Gaza, and leave no sustenance in Israel and no sheep or ox or donkey. For they would come up with their livestock and their tents; they would come like locusts in number—both they and their camels could not be counted—so that they laid waste the land as they came in. And Israel was brought very low because of Midian. And the people of Israel cried out for help to the LORD. Judges 6:3-6
They were orphans who were aimless and lost, but eventually they cried out—to their Father.
Mighty Man of Valor
Now the angel of the LORD came and sat under the terebinth at Ophrah, which belonged to Joash the Abiezrite, while his son Gideon was beating out wheat in the winepress to hide it from the Midianites. And the angel of the LORD appeared to him and said to him, "The LORD is with you, O mighty man of valor." Judges 6:11-12
Keep in mind, God will be using children who break off an orphan spirit to accomplish his purposes—children who are united with their Father. This was true in the story of Gideon, and it's true today in the end-times. An emerging army of supposed orphans are rising up. They won't take no for an answer as they advance in their missions with ferocity and boldness as their Heavenly Father leads the way.
With Gideon, God was restoring this beautiful relationship by referring to him according to his true identity. His Father saw him as a mighty man of valor! He didn't see him the way Gideon saw his self. This revelation comes through a dynamic, growing relationship not with people but with God himself!
Confusion
What happened next was a critical lesson to be learned. Gideon was confused about the Father/son relationship and God was about to school him.
And Gideon said to him, "Please, sir, if the LORD is with us, why then has all this happened to us? And where are all his wonderful deeds that our fathers recounted to us, saying, 'Did not the LORD bring us up from Egypt?' But now the LORD has forsaken us and given us into the hand of Midian." Judges 6:13
Gideon incorrectly presumed that the role of a father is to fully alleviate burdens, answer every question and to resolve issues. This isn't the case. If you are craving a spiritual father, that is good. However, be warned. God the Father will stretch you to your breaking point so you can discover the power and responsibility you have as a child! Fathers point the way and children go.
Check out how God responded to Gideon's confusion and frustration:
And the LORD turned to him and said, "Go in this might of yours and save Israel from the hand of Midian; do not I send you?" Judges 6:14
Did I not send YOU? God again addressed him according to his true identity, as one who is mighty, and let him know in no uncertain terms—you don't send me, I send you!
As a spiritual child (quit referring to yourself as an orphan) you have a Father and you are a part of this end-time mission! Go in your might!
Gideon continued in his confusion with another excuse:
And he said to him, "Please, Lord, how can I save Israel? Behold, my clan is the weakest in Manasseh, and I am the least in my father's house." And the LORD said to him, "But I will be with you, and you shall strike the Midianites as one man." Judges 6:15-16
Gideon felt like the least and the weakest. In fact, he said something quite interesting: I am the least in my father's house. He had an orphan spirit. He acknowledged rejection and a disappointing relationship with his earthly dad.
Growing Close
What happened next was so important for Gideon. He was learning how to draw from his spiritual Father.
And he said to him, "If now I have found favor in your eyes, then show me a sign that it is you who speak with me. Please do not depart from here until I come to you and bring out my present and set it before you." And he said, "I will stay till you return." Judges 6:17-18
Please don't depart…I will stay till you return.
Draw near to God, and he will draw near to you… James 4:8
That's it! The child noticed the favor of his Father and started into an interactive relationship with him. He had a bad earthly dad. His entire nation had no leader. He was confused. He had an identity crisis. But, something was compelling him. He found One who believed in him, and One who was calling him higher. He found his Dad.
Two Altars
As the drama continues, Gideon's eyes are opened and he is undone before his Father. He is an orphan no more!
Then Gideon built an altar there to the LORD and called it, The LORD Is Peace. To this day it still stands at Ophrah, which belongs to the Abiezrites. Judges 6:24
He immediately built an altar to God, but there was another altar to deal with—his earthly father's.
That night the LORD said to him, "Take your father's bull, and the second bull seven years old, and pull down the altar of Baal that your father has, and cut down the Asherah that is beside it and build an altar to the LORD your God on the top of the stronghold here, with stones laid in due order. Then take the second bull and offer it as a burnt offering with the wood of the Asherah that you shall cut down." Judges 6:25-26
Children of the end-times will not only discover their true identities as revealed by their true Father and build an altar of worship to him—a spirit of boldness will arise in the children to tear down altars established by the previous generations—altars to Baal that will result in continued bondage and destruction. End-time children won't wait for their fathers to make things right—they will go to battle and initiate deliverance no matter the cost!
Identity!
When children tear down altars of old, there will be threats of death! This is the moment of destiny we are looking for! Gideon went from weak and the least to one with an identity of might that was given to him by his Father. His call wasn't to wait for his earthly father to come around, it was to destroy the generational curse that was devastating him, his dad and the entire nation!
When the men of the town rose early in the morning, behold, the altar of Baal was broken down, and the Asherah beside it was cut down, and the second bull was offered on the altar that had been built. And they said to one another, "Who has done this thing?" And after they had searched and inquired, they said, "Gideon the son of Joash has done this thing." Then the men of the town said to Joash, "Bring out your son, that he may die, for he has broken down the altar of Baal and cut down the Asherah beside it." But Joash said to all who stood against him, "Will you contend for Baal? Or will you save him? Whoever contends for him shall be put to death by morning. If he is a god, let him contend for himself, because his altar has been broken down." Therefore on that day Gideon was called Jerubbaal, that is to say, "Let Baal contend against him," because he broke down his altar. Judges 6:28-32
It was then that Gideon's dad finally rose up! Gideon's leadership was clear and God's leadership was being reestablished in the nation as his dad agreed with the destruction of Baal's altar. The hearts of father and son were turned!
Gideon was then called Jerubbaal which literally means, "let Baal contend." Now that's an identity!
Is there an army of former orphans who refuse to wait for earthly fathers to show up? Is there an army that will discover their true spiritual Father? Is there an army of spiritual children who just might have their names changed as they contend against the spirit of the age? Come on! It's time!
Children, it's time to awaken! No more hiding! No more confusion! Get alone with your Father and respond to his call into destiny!
Then the three companies blew the trumpets and broke the jars. They held in their left hands the torches, and in their right hands the trumpets to blow. And they cried out, "A sword for the LORD and for Gideon!" Every man stood in his place around the camp, and all the army ran. They cried out and fled. Judges 7:20-21
The miracle? Gideon fulfilled both roles: He discovered his identity as a child of God and he emerged into a spiritual of father who lead companies into destiny. This is your story!
Today's children are marked to be leaders and fathers who will take cities and rout the enemy.
Yes, you are one of them.
Conclusion
As I said above, I've never had a spiritual father. However, there is a very important takeaway for me.
While I am ever learning and endeavor to glean much from the generals of the faith, I have come to understand that nobody I've met has been where I am called to go. The same was true for Gideon.
Nobody can lead me into my personal land of Promise except God, my Father.
Others can support the vision and encourage me in the journey, but most of my learning has been one-on-one with my Father—and it has been priceless. I wouldn't change a thing.
I want to strongly encourage you to read my book, "Piece of Cake."
It is a practical guide for starting ministries, missions, businesses and other ventures. It will help set you free from the waiting game. You as a child of God, as a mighty person of valor, absolutely can advance with confidence and strength without delay!
You can find the book here: www.johnburton.net/resources
A crisis is coming to the church…in fact, it's the church who must initiate it.
The cock is about to crow—where will you be when the crisis of the cross is reintroduced to the church?
Matthew 26:73-75 (ESV) 73 After a little while the bystanders came up and said to Peter, "Certainly you too are one of them, for your accent betrays you." 74 Then he began to invoke a curse on himself and to swear, "I do not know the man." And immediately the rooster crowed. 75 And Peter remembered the saying of Jesus, "Before the rooster crows, you will deny me three times." And he went out and wept bitterly.
He invoked a curse on himself
From the Life Application Commentary: While Peter may have hoped to seem a natural part of the group by joining in the conversation, instead he revealed, by his speech, that he did not belong there. This was too much for Peter, so he decided to make the strongest denial he could think of by denying with an oath, "I don't know the man." Peter was swearing that he did not know Jesus and was invoking a curse on himself if his words were untrue. He was saying, in effect, "May God strike me dead if I am lying."
Peter was running for his life. In the church today the prevailing focus is on our experience and the affirmation and protection of our lives and lifestyles. People go to church to enhance their lives. When their lives, or even their lifestyles, are threatened, people will begin to run for their lives. They will run to safety.
This clear and extreme denial of Christ will invoke a curse!
Jesus was so indignant about this type of reaction that he dealt with Peter in fierce fashion before this event even unfolded:
Matthew 16:21-23 (ESV) 21 From that time Jesus began to show his disciples that he must go to Jerusalem and suffer many things from the elders and chief priests and scribes, and be killed, and on the third day be raised. 22 And Peter took him aside and began to rebuke him, saying, "Far be it from you, Lord! This shall never happen to you." 23 But he turned and said to Peter, "Get behind me, Satan! You are a hindrance to me. For you are not setting your mind on the things of God, but on the things of man."
Peter denied the cross, and Jesus rebuked Satan who was working through Peter (who Jesus had just identified as the rock, the CHURCH!). He made the point clear: Peter was mindful of thing things of man and not the things of God. Jesus than said:
Matthew 16:24-25 (ESV) 24 Then Jesus told his disciples, "If anyone would come after me, let him deny himself and take up his cross and follow me. 25 For whoever would save his life will lose it, but whoever loses his life for my sake will find it.
A crisis of the cross
Apostles and prophets must step into their positions of authority and release a great crisis to the church!
This is a necessary crisis as it will result in the true, abundant life of multiplied millions. The offensive, bloody cross must return to the church—and now!
When Jesus was hailed as King at the Triumphal Entry, the masses converged. The focus was self. They wanted Jesus to save them, make their lives better. They were crying out, "Hosanna!" which means, "save us now!"
So, Jesus complied. The only way to save the ones he loved was to face death on the cross. Yet, the rooster crowed and the crowds scattered and turned on Jesus. His closest friends ran for their lives. One cursed himself in his denial. Another betrayed Jesus and hung himself.
Yes, it's time not to snack on some bread and grape juice, but to eat his flesh and drink his blood.
When the cross is introduced in its full, bloody force again in the church, we will watch this drama unfold another time. People will flee from the church when focus changes from personal freedom to personal cost. Betrayal will skyrocket. Fear will grip those who haven't surrendered all.
Where will you be when the cock crows?
The generations must come to the cross
Everybody ran for their lives but mom and son, Mary and John (along with Mary Magdalene) remained. The generations converged.
John 19:26-27 (ESV) 26 When Jesus saw his mother and the disciple whom he loved standing nearby, he said to his mother, "Woman, behold, your son!" 27 Then he said to the disciple, "Behold, your mother!" And from that hour the disciple took her to his own home.
Luke 1:17 (NIV) 17 And he will go on before the Lord, in the spirit and power of Elijah, to turn the hearts of the fathers to their children and the disobedient to the wisdom of the righteous–to make ready a people prepared for the Lord."
The elder generation must refuse to run. The younger generation must refuse to run. We must converge around the threatening, offensive cross of love. When we do, the harvest will come. The world is watching. The thief was watching and surrendered to the love that could only be revealed at the cross as the two generations deeply loved Jesus together:
Luke 23:43 (ESV) 43 And he said to him, "Truly, I say to you, today you will be with me in Paradise."
Any movement that doesn't take place at the cross is a false movement.
This is one reason I'm so troubled by some events, certain unity movements in a city, pastors meetings, etc. If a pastor isn't fully ready to resign his mission, to lose his salary, to surrender his sheep, to shut his church down, I have little interest in meeting. The cross demands everything. When pastors of a city gather around the cross and don't focus on personal gain, revival will be at hand. Yes, many will be offended, but the Harvest will flood in!
False Love and False Grace
The false love and false grace doctrines must be exposed. These belief systems are causing Hell to continue to expand at an unprecedented pace.
These beliefs are centered around self. The focus is our benefits instead of cross of Christ and instead of the harvest.
I've heard it said that we as Christians no longer have to confess our sins. False grace.
Yesterday I was challenged to focus on love  and to redefine certain scriptural interpretations to make them more favorable to the homosexual community. False love.
Ignoring God's holiness and justice in our lives does not equal grace.
Tolerance does not equal love.
True love and true grace are found at the cross of Christ. God's intolerance of sin resulted in the death of his Son. There is no way he has suddenly become tolerant of those sins today.
Mark 8:34 (NKJV) 34 When He had called the people to Himself, with His disciples also, He said to them, "Whoever desires to come after Me, let him deny himself, and take up his cross, and follow Me.
Many in the church will be shocked to find themselves in Hell one day.
This is what God spoke to me after my life transforming encounter with the forces of Hell 21 years ago.
The false grace/false love messages are resulting in entire church congregations unwittingly buying a ticket to Hell, all while they lift their hands and worship Jesus and read their Bibles and pay their tithes. They have an imaginary salvation.
Jesus told five out of seven churches of believers in Revelation that they were lost, on the way to destruction. 5 out of 7 professing Christians were Hell bound! It's horrific yet easy to believe that this ratio may be accurate in our churches today!
Leaders will most certainly be held accountable for this silent slaughter of God's children.
It's time to speak plainly about the truths of scripture, the severity of the hour and the mandate of obedience. Heaven and Hell lie in the balance.
Ephesians 5:4-6 (ESV) 4 Let there be no filthiness nor foolish talk nor crude joking, which are out of place, but instead let there be thanksgiving. 5 For you may be sure of this, that everyone who is sexually immoral or impure, or who is covetous ( that is, an idolater), has no inheritance in the kingdom of Christ and God. 6 Let no one deceive you with empty words, for because of these things the wrath of God comes upon the sons of disobedience.
The passage goes on to say…
Ephesians 5:10-11 (ESV) 10 and try to discern what is pleasing to the Lord. 11 Take no part in the unfruitful works of darkness, but instead expose them.
We must discern, and then expose darkness. We must not become so focused on pleasure and enjoyment, especially as Christians. In fact, we can't be primarily focused on being entertained in the name of God. We must take up our crosses, discern what is pleasing to God (not to us) and expose darkness!
Check out this verse regarding focus on self:
Romans 2:8-9 (ESV) 8 but for those who are self-seeking and do not obey the truth, but obey unrighteousness, there will be wrath and fury. 9 There will be tribulation and distress for every human being who does evil, the Jew first and also the Greek,
This is the risk the false grace/false love movement presents. This is the fruit.
Watch what happens when true grace is in the equation:
Acts 4:32-35 (ESV) 32 Now the full number of those who believed were of one heart and soul, and no one said that any of the things that belonged to him was his own, but they had everything in common. 33 And with great power the apostles were giving their testimony to the resurrection of the Lord Jesus, and great grace was upon them all. 34 There was not a needy person among them, for as many as were owners of lands or houses sold them and brought the proceeds of what was sold 35 and laid it at the apostles' feet, and it was distributed to each as any had need.
So, we see those in the church had great grace! Does that mean God's judgment and holiness is no more? No way. Check out a couple of people who also had great grace on their lives:
Acts 5:1-11 (ESV) 1 But a man named Ananias, with his wife Sapphira, sold a piece of property, 2 and with his wife's knowledge he kept back for himself some of the proceeds and brought only a part of it and laid it at the apostles' feet. 3 But Peter said, "Ananias, why has Satan filled your heart to lie to the Holy Spirit and to keep back for yourself part of the proceeds of the land? 4 While it remained unsold, did it not remain your own? And after it was sold, was it not at your disposal? Why is it that you have contrived this deed in your heart? You have not lied to men but to God." 5 When Ananias heard these words, he fell down and breathed his last. And great fear came upon all who heard of it. 6 The young men rose and wrapped him up and carried him out and buried him. 7 After an interval of about three hours his wife came in, not knowing what had happened. 8 And Peter said to her, "Tell me whether you sold the land for so much." And she said, "Yes, for so much." 9 But Peter said to her, "How is it that you have agreed together to test the Spirit of the Lord? Behold, the feet of those who have buried your husband are at the door, and they will carry you out." 10 Immediately she fell down at his feet and breathed her last. When the young men came in they found her dead, and they carried her out and buried her beside her husband. 11 And great fear came upon the whole church and upon all who heard of these things.
Their disobedience in a season of great grace resulted in great judgment. And, then, fear hit the church.
We need this fear of the Lord again!
If we are to avoid a repeat of this, we must renounce the false grace/false love messages and sound the alarm of holiness and death to self!
When the cock crows, will you be running for your life as you curse yourself or will you be at the foot of the cross as the blood of Jesus pours out over you?
Will you be using God for personal gain and experience his judgment or will you embrace the fear of the Lord?
A crisis of the cross is coming to the church again.
Listen to a teaching on the power of our lifestyle—it can literally imprison our children—or mark them for greatness
What if we were required to name our children based on our own identities? On our own choices?
Imagine if we had to raise sweet little Bitterness or cute and adorable baby Apathy? How about tiny newborn Secret Sin?
On the contrary, we have the option to impart freedom and raise children with the names of Passion, Joy, Holiness and Fire!
Hundreds of years from now our great-great-great grandchildren will find themselves in prison with struggles that you and I passed down to them, OR they will find themselves marked with a fiery heritage of freedom. Our response to Jesus now will impact people we'll never meet!
Listen to this teaching titled "Naming the Next Generation" at www.detroitrevivalchurch.com/teaching and follow along with the notes below!
---
Naming the Next Generation
I. The response to a mighty call
a. The way we respond now to God's call on our lives will result in extreme impact.
i. It's going to leave a mark
ii. Proverbs 10:7 (ESV) 7 The memory of the righteous is a blessing, but the name of the wicked will rot.
iii. Deuteronomy 5:9-10 (ESV) 9 You shall not bow down to them or serve them; for I the LORD your God am a jealous God, visiting the iniquity of the fathers on the children to the third and fourth generation of those who hate me, 10 but showing steadfast love to thousands of those who love me and keep my commandments.
1. Our lives will impact many!
2. People not yet born… people who will live a few hundred years from now… will struggle greatly in life because of what we do on an average day in our mundane lives right now!
3. They won't know why they can't shake the curse of addiction… it's all because of great grandpa or grandma from the early 2000's.
b. We live in an age where morality is judged based not on absolutes but conditionally.
i. The homosexual agenda's cry is that it hurts no one and that it's rooted in love.
ii. Many are crying out for the legalization of marijuana—it hurts no one.
c. However, we see this same frame of mind in the church too.
i. The number of Christians involved in porn is staggering.
ii. Pre-marital sexual activity is common.
iii. A 1996 Promise Keepers survey at one of their stadium events revealed that over 50% of the men in attendance were involved with pornography within one week of attending the event.
d. Our sin, whether secret or public, impacts so many people that we'd shudder if we knew how many.
i. Can you imagine if Billy Graham decided to secretly embezzle money?
ii. How many up and coming Billy Graham's have been moved to the bench, because of God's mercy, due to their secret sin? Who is now out of reach of God's love because they are benched?
iii. Your lack of response to God will impact many just like a life devoted to prayer and love… a life full of the anointing and fire of God… will impact many.
iv. Todd Bentley's anointing impacted many, his sin impacted many.
II. We are naming our descendants
a. Our lives, our lifestyles, our decisions and our response to God's call is resulting in the name for our children and their children. We are naming our descendants.
b. In Hosea, this prophet embodies this reality… he goes to ridiculous lengths to communicate God's message.
i. Israel is prosperous, yet fallen.
ii. Talk about an object lesson… check this out:
iii. Hosea 1:2-3 (ESV) 2 When the LORD first spoke through Hosea, the LORD said to Hosea, "Go, take to yourself a wife of whoredom and have children of whoredom, for the land commits great whoredom by forsaking the LORD." 3 So he went and took Gomer, the daughter of Diblaim, and she conceived and bore him a son.
iv. Hosea was instructed to take a wife from Israel… to participate as Israel was participating so they would be without excuse.
1. It's the same concept as your pastor walking into an explicit R rated movie… as you yourself and your family is sitting in the same theater.
v. Adam Clarke—Go join thyself in marriage to one of those who have committed fornication against me, and raise up children who, by the power of example, will themselves swerve to idolatry. And thus show them that they are radically depraved.
c. The prophetic act continues
i. Hosea 1:4-5 (ESV) 4 And the LORD said to him, "Call his name Jezreel, for in just a little while I will punish the house of Jehu for the blood of Jezreel, and I will put an end to the kingdom of the house of Israel. 5 And on that day I will break the bow of Israel in the Valley of Jezreel."
ii. Now, check this out… this is the ESV version:
iii. Hosea 1:6 (ESV) 6 She conceived again and bore a daughter. And the LORD said to him, "Call her name No Mercy, for I will no more have mercy on the house of Israel, to forgive them at all.
1. Today we sometimes name our children based on hope or a prophetic word or a declaration.
a. Grace, Joy, Love
2. Here, a baby was named No Mercy.
a. What a tragedy!
b. Israel's lifestyle resulted in the naming of one of their own, the daughter of a prostitute who was delivered to a prophet of God… No Mercy.
c. Read on…
iv. Hosea 1:7-9 (ESV) 7 But I will have mercy on the house of Judah, and I will save them by the LORD their God. I will not save them by bow or by sword or by war or by horses or by horsemen." 8 When she had weaned No Mercy, she conceived and bore a son. 9 And the LORD said, "Call his name Not My People, for you are not my people, and I am not your God."
1. Wow.
2. What are we naming our children?
3. Anger? Hatred? Apathy? Lust? Secret sin? Hypocrite? Rebellion? Witchcraft? Thief?
III. Restoration
a. This great prophetic act, in obedience to God, in response to love, will result in a great harvest.
i. Hosea 1:10-11 (ESV) 10 Yet the number of the children of Israel shall be like the sand of the sea, which cannot be measured or numbered. And in the place where it was said to them, "You are not my people," it shall be said to them, "Children of the living God." 11 And the children of Judah and the children of Israel shall be gathered together, and they shall appoint for themselves one head. And they shall go up from the land, for great shall be the day of Jezreel.
b. Some believe the end times destruction of Israel's enemies at Armageddon was God's focus here.
i. God called a prophet in the mid 700's BC to deal with an identity crisis that would be felt over 2700 years later!
IV. God is serious about identity
a. Isaiah 62:1-7 (ESV) 1 For Zion's sake I will not keep silent, and for Jerusalem's sake I will not be quiet, until her righteousness goes forth as brightness, and her salvation as a burning torch. 2 The nations shall see your righteousness, and all the kings your glory, and you shall be called by a new name that the mouth of the LORD will give. 3 You shall be a crown of beauty in the hand of the LORD, and a royal diadem in the hand of your God. 4 You shall no more be termed Forsaken, and your land shall no more be termed Desolate, but you shall be called My Delight Is in Her, and your land Married; for the LORD delights in you, and your land shall be married. 5 For as a young man marries a young woman, so shall your sons marry you, and as the bridegroom rejoices over the bride, so shall your God rejoice over you. 6 On your walls, O Jerusalem, I have set watchmen; all the day and all the night they shall never be silent. You who put the LORD in remembrance, take no rest, 7 and give him no rest until he establishes Jerusalem and makes it a praise in the earth.
b. Revelation 3:11-12 (ESV) 11 I am coming soon. Hold fast what you have, so that no one may seize your crown. 12 The one who conquers, I will make him a pillar in the temple of my God. Never shall he go out of it, and I will write on him the name of my God, and the name of the city of my God, the new Jerusalem, which comes down from my God out of heaven, and my own new name.