First of three audit classes at theLab School of Fire Saturday at 10am
A Spirit of Insignificance is one of the most powerful messages of freedom you'll ever hear!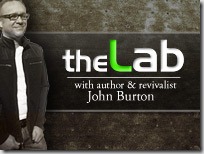 Tomorrow (Saturday) at 10am at theLab School of Fire in Madison Heights you are invited to join our students and staff for a day of freedom!
We'll be in the auditorium for four hours of deep prayer, ministry and teaching on breaking free from a spirit of insignificance.
---
The cost: $25
Day and time: Saturday 10am-2pm
The place: Revival Church (Central Church) 1529 E. 12 Mile Rd, Madison Heights, MI 48071
---
You can pay with credit card online at
www.revivallab.com/payment
or simply show up and pay with cash or check at the door!
THREE AUDIT CLASSES AVAILABLE
theLab School of Fire makes three of its classes available for people to audit.
Along with tomorrow's A Spirit of Insignificance, you can prepare to join us for Becoming Unoffendable and Six Enemies of Fulfilled Destiny.
All other classes and sessions are closed to the public.
THE NEXT SCHOOL OF FIRE
Start to prepare for the next session: Apr 28-Jul 21
The tuition is $500 for everybody and all applications are due by March 28th. A late fee of $50 will be assessed for all applications submitted after this date.
You can apply TODAY at www.revivallab.com/apply!
Posted in
Revival
and tagged
apply
,
audit
,
central church
,
freedom
,
fulfilled destiny
,
insignificance
,
madison heights
,
message
,
powerful
,
school of fire
,
six enemies
,
spirit
,
thelab
,
unoffendable