The call for prayer-fueled revival is intense—and I wanted to give you all an update on what's happening.

People are often asking me what's coming next in regard to my local focus here in Branson, Missouri. The passion and hunger for revival that so many have is exciting!
As you know, we conducted an experiment of prayer last month as we prayed in a different church from 10pm until midnight every Friday night. After that concluded, I communicated with pastors that I thought may be interested in hosting a prayer meeting in their church. I did hear from two pastors and we will be gathering together again at least twice in June!
You can visit www.prayerteam.tv to see the upcoming schedule. One event has already been added, and the other will be added as soon as we can confirm the date.
If you know of pastors in the region that would be interested in opening their church to a fiery prayer team, PLEASE CONTACT THEM and have them get in touch with me directly at [email protected].
We are still in experiment mode as I am not certain how the Friday night prayer strategy will progress. However, I am EXTREMELY excited about other possibilities.
REGULAR REVIVAL EVENTS
My dream is to see weekly or monthly revival focused, prayer based events that would draw in the hungry. Pray with me on this! A school of revival, prayer strategy and other options are in the mix as well.
I'm typically quite aggressive and quick to move, however I want to be extremely cautious not to get ahead of God. He has full liberty to redirect any plan.
I'm extremely busy with traveling ministry, writing and my business here in Branson, so I have to make sure God is opening doors and turning the light green before I take any leaps.
I am very eager to hear from you!
Please send me an email and let me know what's burning in you regarding revival in the region. I want to hear from pastors and leaders as well. Who in town is interested in collaborating on regular regional events?
I'm serious. Please contact me. Much of what I'm waiting on will come through others.
Stay tuned…and I can't wait to see you in June!
John Burton
I'm working hard at building a smooth running media ministry machine!
I wanted to give all of you an update on the plans for our growing and developing media ministry. So many of you have written me expressing your appreciation for the message and the opportunity to connect with us. The feeling is mutual!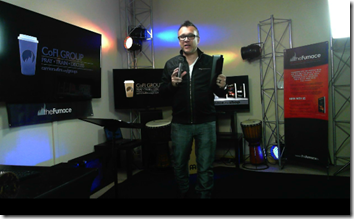 We are currently getting settled in our Branson, Missouri home, and some of the necessary projects have been more time and energy consuming than we had anticipated—so, the daily CoFI Break videos have not been, well, daily!
The contractors are here as I speak putting the finishing touches on a fairly big job in the basement which includes rebuilding a wall in my studio. In addition to that some additional construction is ahead of us in the studio as we continue to make it ready. We'll also be setting up the stage, adding new cameras, lighting, and other equipment soon (hopefully VERY soon!) so the broadcasts will continue to be more sporadic than I'd like.
I know it's important to stay consistent and it wont be long before almost daily videos will be arriving in your inbox.
MEDIA PARTNERS
Another project that I'm working on that is taking longer than I would have hoped is our media archive.
The goal is to have all of our past audio and video teachings available for our Media Partners to access.
The most recent 30 days of audio and video teachings are available to anybody at no cost. For those who want to go back further they will have the option to subscribe at $10 per month.
We will also be adding several new downloadable audio teachings that you can buy and keep on any of your devices.
SATURDAY COFI GROUP
Tomorrow you will have access to the first teaching of a brand new series titled Four Fires. You DON'T want to miss this series.
You will discover how to burn hot for Jesus every and and how to grow deep in preparation of revival!
You can access it (tomorrow) and other teachings here: www.thefurnace.tv/media.
ILLINOIS
Parker and I are about to head out to Collinsville, Illinois for a weekend of meetings. Pray that the fire falls as I communicate the life altering message of Jesus!
If you'd like to host me at an event in your region, it's EASY to do so! Go to www.johnburton.net/booking and fill out the form. I'll be in touch right away!