Posts Tagged 'miles anderson'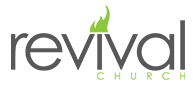 Thank you for taking the time to read through this important message. I and Miles Anderson, the Director of Revolution House of Prayer in Manitou Springs, Colorado, appreciates it.
I currently lead Revival Church in the Detroit area, but my heart is deeply moved by the vision God gave us in the late 1990's for Manitou Springs. I believed then, and I still believe today that the entire city of Manitou Springs is to be a mission base of fervent and continual prayer—prayer that literally initiates and helps sustain revival in the Pikes Peak region and well beyond.
RHOP is, for the first time since I passed the local leadership to Miles and his team, in a severe financial crisis. They are at risk of closing their doors for good this month.
Sounding the Alarm
The purpose of this message is NOT to simply fund raise, though finances must come in both immediately and continually.
The primary reason I'm sending this is to help sound the alarm—if strategic, catalytic prayer ceases in Manitou Springs, a very real enemy, a regional principality, will become emboldened. This we cannot afford.
I am saddened that prayer movements all across the nation and around the world are struggling and closing their doors. As a revivalist, I can admit that it enrages me that a sleeping church refuses to awaken to the blast of warning sirens. The church is to be a house of prayer for all nations, and we are to be fiery intercessors who are ravaged by the love of God. The house of prayer must grow, not cease.
Right here in Detroit, a key and powerful house of prayer that was in existence for over ten years, and raised up countless passionate lovers of God, closed for good this year. I can't stand by and watch the same thing happen in Manitou Springs. No way.
A key issue is this: Few people consider a house of prayer to be a church (ironic, I know). Therefore, houses of prayer don't tend to receive the tithe.
Nobody at RHOP is paid a salary (though they should be). The finances needed go primarily towards rent.
We cannot let the need for a few thousand dollars a month stop this powerful, consistent, twelve year prayer vigil!
So, what is needed?
· First, it should be easy for a fresh 100 people who are consecrated to God in the pursuit of revival to join ranks with RHOP each week. Go and pray. Serve with passion.
· Pastors, we need you to champion the call to prayer and lead the charge into the house of prayer in Manitou Springs.
· If you don't attend church elsewhere, become a zealous tither and giver to RHOP. If you do attend elsewhere, pray about committing to special monthly offerings for this critical prayer movement.
· Setup a recurring donation, or give a special one time gift here: http://www.rhop.com/donate/index.html
I'm asking Miles and his team to unapologetically forward this to everybody in their sphere of influence—and beyond.
I will be doing the same.
Please contact me if you have any questions whatsoever.
Thank you very, very much.
John Burton
Miles Anderson TONIGHT at Revival Church!
First, have you registered for THE THINNING OF THE VEIL conference with Michele Perry? Head on over to www.detroitrevivalchurch.com/events and register TODAY!
---
Yesterday was easily one of the most powerful and most important days in
Revival Church
history.
Miles Anderson
from
Revolution House of Prayer
in
Manitou Springs, Colorado
met with our church staff all day and imparted strategies for intercession, deliverance and for dealing with the warfare in this region.
TONIGHT he will be ministering at Revival Church at 6pm. If you want to experience a highly prophetic atmosphere with some serious breakthrough anointing, don't miss this special event.
Miles is a great friend and a General of the faith. For years he woke up every morning at 4am, seven days a week, and covered me, my family and the ministry in intercession. His strategies of breakthrough are powerful and effective and he is intent on seeing the church rally together in Detroit.
Prayer starts at 5pm and we would love to have you join us!
For a map and directions, click here.