Are you ready to become a dreamer who threatens status quo? I'm teaching on Dreamcoat TONIGHT at Revival Church!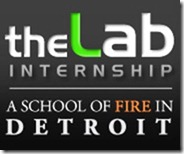 FIRST: Have you applied for theLab School of Fire? The next session starts January 7th! Visit www.revivallab.com today!
---
Prayer starts at 5pm as usual, and the service begins at 6pm.
DON'T arrive late… the most important part of the service is the first five minutes as we cry out with groans of intercession together!
Here's a sneak peek of what I'm teaching tonight:
1. Many would say that Joseph was foolish because he shared this seemingly self-centered dream with his family.

a. I disagree- when a dreamer allows himself to be released to dream, he understands the responsibility associated with the dream

b. He moves ahead boldly- unafraid of man's reaction.

c. It's time we threaten people's status quo with God sized dreams! Who's mediocrity are you threatening?! Start with yours!

2. Joseph's brothers now started plotting to kill him.

3. Gen 37:18-22 (NKJV) 18 Now when they saw him afar off, even before he came near them, they conspired against him to kill him. 19 Then they said to one another, "Look, this dreamer is coming! 20 "Come therefore, let us now kill him and cast him into some pit; and we shall say, 'Some wild beast has devoured him.' We shall see what will become of his dreams!" 21 But Reuben heard it, and he delivered him out of their hands, and said, "Let us not kill him." 22 And Reuben said to them, "Shed no blood, but cast him into this pit which is in the wilderness, and do not lay a hand on him"—that he might deliver him out of their hands, and bring him back to his father.

4. Here comes that dreamer- lets kill him!

a. Key verse!

b. We must dream and we must not fear what man can do to us!

c. Luke 12:4-5 (NKJV) 4 "And I say to you, My friends, do not be afraid of those who kill the body, and after that have no more that they can do. 5 "But I will show you whom you should fear: Fear Him who, after He has killed, has power to cast into hell; yes, I say to you, fear Him!

d. John 12:42-43 (NIV) 42 Yet at the same time many even among the leaders believed in him. But because of the Pharisees they would not confess their faith for fear they would be put out of the synagogue; 43 for they loved praise from men more than praise from God.

e. But- Joseph was a dreamer!

i. What an amazing reputation to have!

ii. Joseph could have easily given up his dream because his enemies were family.

iii. He could have surrendered to their rejection and simply handed over the dreamcoat.

1. You'll never amount to anything.

2. You don't have what it takes.

3. Nobody in your family has ever been successful.

4. Joseph's hurt was probably deep but he didn't surrender his dreamcoat!

5. After all, his father gave it to him!

iv. It had to be stripped from him!

v. Gen 37:23 (NKJV) 23 So it came to pass, when Joseph had come to his brothers, that they stripped Joseph of his tunic, the tunic of many colors that was on him.

vi. Gen 37:24 (NKJV) 24 Then they took him and cast him into a pit. And the pit was empty; there was no water in it.

vii. Now, Joseph was stripped of human recognition of his special favor.

viii. And, he was alone.

ix. And, he had nothing to sustain him- no water.

x. All of this is good! Because, God's dream in a dreamer cannot be stopped!
Threaten the status quo. Get that youthful attitude in your eyes back. It's time for your dream to rock the culture.
Last Sunday night was extremely powerful. People were absolutely stunned by what the Holy Spirit was doing.
Tonight, we are going after more. Much more.
There are hard core, volatile dreams inside every one of us, and I double dog dare you to start fulfilling them.
Joseph had guts. He knew his destiny and nothing and nobody was going to stop him.
In fact, his obedience in walking out his dreams resulted in his ability to impact the dreams of others. If you have the boldness to live out your threatening dream, God will give you favor as you speak into the dreams of others. Promotion is a byproduct of dreaming.
See you TONIGHT for an extremely prophetic atmosphere of joy, dancing, freedom and revival at Revival Church!
Fiery prayer starts at 5pm and the service begins with roars of intercession at 6pm!
JOHN AND JET ON XPMEDIA
Did you watch yesterday's XPMEDIA video about inviting theLab to your church and city? It's a can't miss video!!
Jet was the star of the show as I talked about his miraculous birth as a revival baby.
Watch it and other videos on our xpmedia channel at www.revivallab.com/xp.
See you tonight!