Posts Tagged 'tom kearney'
CULTUREgroups are coming to Revival Church! Pastor Tom Kearney is launching our first group: A Culture of Honor
CULTUREgroups are vibrant communities of people who endeavor to infuse society with the life and love of Jesus.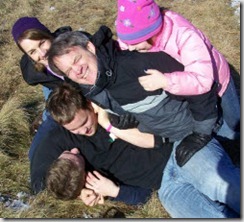 Transformed people who encounter God in the world can't help but to transform the culture.
Our first CULTUREgroup is launching under the leadership of our great friend, leader and father Tom Kearney the first Wednesday of October, 2011. There will be food and fun and fellowship as they discuss and live out A Culture of Honor.
The groups will meet weekly in homes, coffee shops, on the streets and other places within the culture of our city.
Contact us at [email protected] for more info. Tom can't wait to meet you!