Posts Tagged 'steve fair'
The deadline is SUNDAY! Save $100 off theLab Internship by registering no later than Sunday, July 17th!
But first! Revival Church has an app in the Android Market! Go grab it right now! The iPhone app will be available soon!
Also, STEVE FAIR will be at theLab Internship this Saturday from 10am-2pm. Trust me. Just trust me. You DON'T want to miss this! You can audit the class for $15. Get ready for some deep breakthrough as Steve ministers in deliverance and healing. Just show up at THE TABERNACLE: 14205 12 Mile Road, Warren, MI 48088.
And! My book SIX ENEMIES is available NOW on Kindle! Plus! My teaching THE TONE OF THE GROAN is available on CD! Go to www.johnburton.net/resources to check both of these out!
There's more! The BRAND NEW Labreport website is ready! Head on over to www.labreportbrand.com right now! New designs are added WEEKLY!
THELAB INTERNSHIP PRE-REGISTRATION DISCOUNT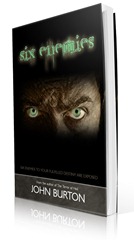 Did you know you DON'T have to pay anything EXCEPT the $25 app fee to pre-register?
Then, $100 is due 30 days prior to the start of the internship. The remaining $299 is due on day one of class!
After Sunday, the tuition goes back up to $499.
Go to www.revivallab.com/apply today!