Branson, Missouri Church: An introduction to King's Chapel, a Spirit-filled church in Branson, Missouri
Branson Church: As many of you are aware, my family and I recently moved to Branson, Missouri, which meant we would be praying for a new, passionate, Spirit-filled, prayer-driven Branson church to call home.
I found myself craving to dive into a new Branson church experience the moment I arrived on scene. I couldn't imagine taking any time out, away from the church gathering, even though we've been in the crazy world of church leadership for so many years leading up to this! I wasn't in the mood to church shop (which I really don't believe in anyway), so I prayed, "God, let's get this done. At least give us a place where we can visit that's on fire—a church in Branson that is invested in revival, prayer and what God wants in this region. I don't want to spend weeks trying to find that place. Amen!"
That was a Sunday afternoon. I searched the web and stumbled upon King's Chapel Branson. I saw that they had Sunday evening services (which, sadly, are so rare today!). Then I noticed that their public gatherings didn't begin until the next week. So, I emailed them and introduced myself and then took a nice, long nap on the couch. I woke up a few minutes before 6pm and checked my email. One of the leaders of King's Chapel responded to my message and invited us to come to their final house meeting before moving to their new location. I shook myself awake and alert, grabbed Jet (my 8 year old) and cruised down to their house. We were about ten minutes late, but it didn't matter—the moment I walked through the door of their home near downtown Branson I was enveloped by the presence of the Holy Spirit. I instantly knew I had walked into something special.
God answered my prayer, sent up just a few hours prior, and I was visiting a new Branson church plant that was burning for revival.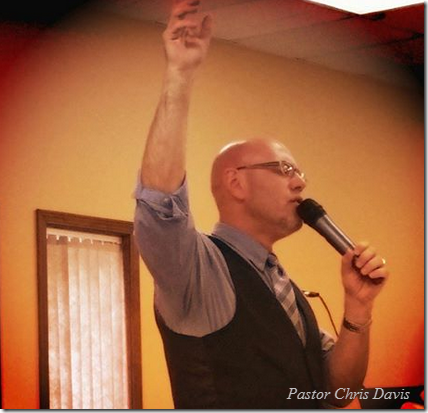 While we will certainly be connecting with a variety of Branson churches and ministries as we serve the mission of revival in the Branson, Missouri region, it was important that we would find a primary church home, a church family where we could connect, plant and grow. While we are just a few weeks into the process of prayerfully searching for that church, King's Chapel in Branson has emerged as a wonderful surprise for us—as a place of refreshing and passion, of wind and fire—and we are excited about getting to know their team, vision and passions in deeper ways.
Just what has been evident thus far? They love Jesus. A lot. They value God's presence. They are zealous for an outpouring in Branson, Missouri and the nations. They are a church on fire. They are real, raw, hungry and determined to see the people of this new Branson church impacted by the love and power of the Holy Spirit. They are legit.
A NEW BRANSON CHURCH PLANT
King's Chapel is a new Branson church plant that just recently moved from their home into their first public gathering place, the Branson Community Center, at 201 Compton Dr. Branson, MO 65616. They meet Sunday at 10am and 6pm, and I encourage you to enjoy both services. It's a powerful way to spend a Sunday!
There are also life groups, youth meetings, prayer meetings and other events throughout the week.
Pastors Chris and Melissa Davis are seasoned veterans in ministry, and it shows. They are humble, focused, excellent communicators and they hold nothing back when it comes to expressing their love for Jesus and for people. I am humbled by their gifts and determination to impact lives for Jesus. I believe they will have dramatic impact in Branson and it would do you well to meet them and their amazing team.
Additionally, my kids have thoroughly enjoyed the strong focus they have on youth and children's ministry. Amy and I are so blessed that they have a place to discover more of Jesus with a band of other young zealots and emerging leaders!
The times of worship have been powerful, deep and radically anointed. Jesus moves powerfully among the people as their team leads us into his presence through abandoned worship. It's not a show. It's not about the presentation. It's all about the church exalting our Majesty, King Jesus as one.
ABOUT KING'S CHAPEL BRANSON
King's Chapel Branson is an extension of King's Cathedral in Maui, Hawaii, pastored by Dr. James Marocco.  What began in 1980 as a small church on a small island, has now grown to over 100 sites worldwide.  We are one church in many locations from Alaska to Tahiti, Japan to Spain, and Seattle to one of our newest, right here in Branson, Missouri!
Branson Pastors Chris and Melissa Davis have been serving with King's Cathedral and Chapels for over 25 years, previously in both Maui and Dallas. They have a vision to see the kingdom of God expand in Branson and the surrounding areas, bringing life, healing and a fresh flow of the Spirit of God. They are anointed speakers and worship leaders, traveling extensively, training teams and producing productions. They have produced 13 albums and Chris' songs have been recorded by Integrity Music, Brentwood Music, and many others. He has also written ten original musicals, which have been performed in churches across the U.S. as well as in other nations. They have three children, Austin and wife Genevieve, Dillon and Madison.
KING'S CHAPEL BRANSON STAFF
Youth & Children's Ministry
Minister Pua has grown up in KC since she was twelve years-old and believes in raising up a generation of world-changers.  Her desire is to see the children and youth of this generation know Jesus intimately and be able to release His love to others.
Worship & Media Ministries
Minister Darron has been a worship leader for 15 years and on staff of KC for 7.  He has a deep passion for worship and seeing people released in their God-given talents in worship arts.  He used to play the clarinet and hates celery.
Contact this Spirit-filled Branson Church: King's Chapel Branson:
Phone: 417-413-1984 [email protected] www.kcbranson.com
If you'd like more info about this amazing Spirit-filled, revival-minded Branson church, contact them or get in touch with me.
*An added perk is that the team hails from Hawaii, and I bet a ministry trip to the islands just may be in my future! Well, at least a vacation anyway!
John Burton
---
King's Chapel, Branson, Missouri | www.kcbranson.com | A Spirit-Filled Branson Church