Raising the Dead teaching video : Becoming Unoffendable : Noon prayer
Watch my latest teaching, Raising the Dead, at media.johnburton.net now! And, this Sunday, I'll be teaching my most requested sermon, Becoming Unoffendable.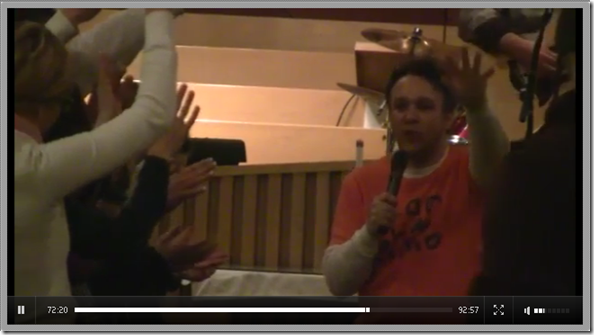 First—We have landed our next location for theLab this Friday at 10pm! Head on over to www.revivallab.com for info. ALSO, you can receive an alert on your cell phone each week. We'll text you the location.
Simply text: follow revivalinfo to 40404.
---
The teaching Raising the Dead had quite an impact this past Sunday, and the altar time was wild. Prophecy was intense and people were lit up! See it all now at media.johnburton.net.
THIS SUNDAY at 6pm I'll be teaching my most popular and most request sermon, Becoming Unoffendable. This message has the potential to literally and radically change the way you think about life, and to set you free!
---
NOON PRAYER
Every Monday, Wednesday and Saturday from NOON to 1PM we're contending in unified prayer for revival in Detroit.
Join us at the International House of Prayer East Detroit for this important hour of prophetic intercession as we encounter God, pray with passion and enjoy the rapid advance of the vision.